Diana is an enthusiastic supporter of Korean culture. Korean dramas are among her favourite television shows.
Here is a list of the top 10 most popular and handsome Korean drama stars who melt our hearts the moment we see them! Their talent, charisma, and looks are all out of this planet! Here are other drama suggestions as well; don't miss out on their best performances!
10. Seo in Guk
It's no surprise that Seo In Guk is one of Korea's most popular K-drama stars. He is really attractive, and he has pushed his acting abilities by taking on a variety of roles! He displays a wide range of acting abilities by portraying Joseon Dynasty royals, young students, and even murderers. He is not only a fantastic actor, but he has also begun a singing career! It was even before he made his acting debut on screen. He was a winner of the first season of the talent programme Superstar K in 2009.
Read More: List of Most Followed Korean Female Celebrity on Instagram 2022
9. Nam Joo Hyuk
You can't look away from Nam Joo Hyuk's gaze! Everyone's heart warms when they see it! He began his career as a model, and soon after, he landed a major acting role! His breakthrough came with Who Are You: School 2015. I'm curious about the roles he's portrayed in dramas. There are a lot of them, to be sure! He was a vain water god (Who Are You: School 2015), an extremely attractive flower prince (Moon Lovers: Scarlet Ryeo), an incredible friend (Weightlifting Fairy Kim Bok Joo), and even a high school star swimmer (Who Are You: School 2015). (Bride of Habaek). Whether he's a sweetheart or a refined gentleman, you can't help but admire his good looks!
8. So Ji Sub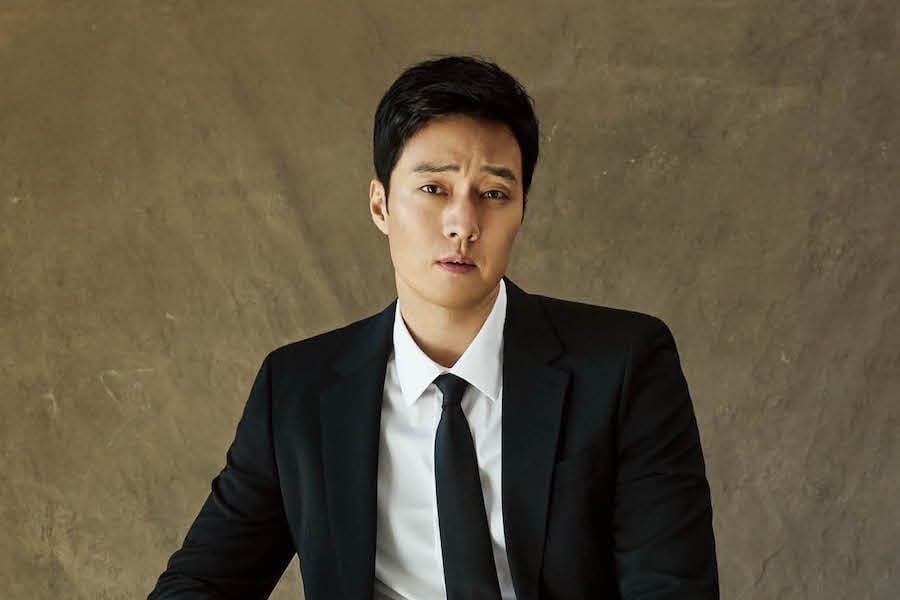 Ji Sub began his career as a jeans model, but two years later he made his television acting debut! "Model" was the title of the drama series in which he made his first appearance. But it wasn't until the K-drama I'm Sorry, I Love You that he rose to prominence in Korea and Asia. Since then, he has starred in a slew of famous television dramas, most notably Master's Sun, Oh My Venus, Cain and Abel, and Phantom, for which he has received critical acclaim.
7. Park Bo Gum
Park Is a Genuine Hallyu Superstar (the Korean Wave, the Increase of Korean Culture Popularity Around the World Driven by The Spread of K-Dramas and K-Pop). After His Role in The Hugely Popular Korean Period Drama Love in The Moonlight, He has Even been Dubbed the "nation's Crown Prince." Park Is the Youngest Actor to Win Actor of The Year (according to Gallup Korea) and The First Actor to Ever Reach the Top of The Forbes Korea Power Celebrity List! He Rose to Prominence as A Result of The Wide Range of Roles He Played in Dramas. Here Are a Few of Our Favourites.
6. Kim Soo Hyun
Kim Soo Hyun Is a Well-Known Korean Celebrity Around the World. He Began His Acting Career at The Age of 19 and Is Now One of The Most Well-Known, Sought-After, and Costly Performers in The Industry! in The Drama Dream High, the Top Hallyu Star Began His Acting Career as A Country Person Who Turned out To Be a Great Musical Talent. His Memorable Portrayal as The Lead in My Love from The Star, in Which He Played an Alien Professor, Skyrocketed His Reputation! "the Man Who Came from The Star" Is Also Well-Known for His Role in Moon Embracing the Sun, Another Classic Drama. He Played the Young King Lee Hwon in The Film. This Historical Has Even Been Designated as A "national Drama"!
5. Lee Min Ho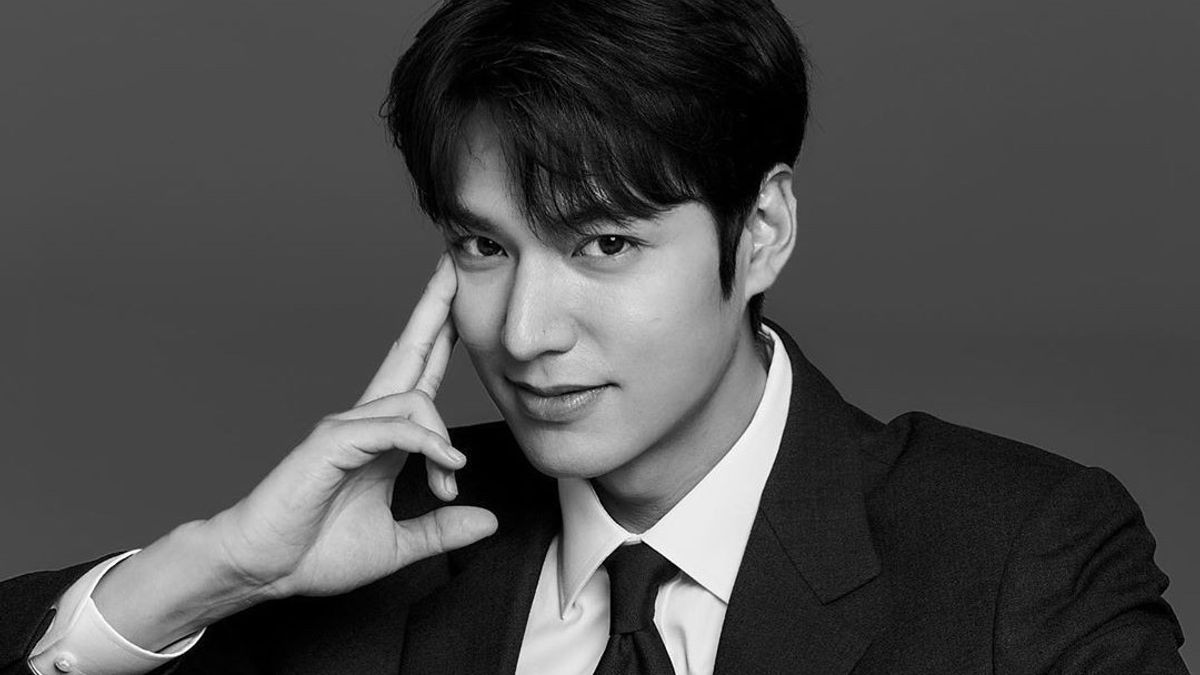 His Fame Reaches Well Beyond Korea and Into China. It Encompasses a Large Number of Additional Countries Around the Globe! Boys Over Flowers, a Hugely Popular Kbs2 Drama, Was a Major Turning Point in His Career. Because of The Success of All of The Dramas in Which Lee Min Ho Has Appeared, He Is Considered a True Hallyu Star! His Starring Roles in The Heirs, City Hunters, and Legend of The Blue Sea Have Left an Indelible Impression. Lee Has Also Appeared in Films Such as Gangnam Blues and Bounty Hunters (a Film Produced in China).
4. Ji Chang Wook
Ji Chang Wook Rose to Prominence After Starring in The Drama Series Smile Again, Which Was Followed by Historical Dramas Such as Warrior Baek Dong Soo and Empress Ki. He's Also Been in A Number of Other Notable Shows, Including Healer, the K2, and Suspicious Partner, to Mention a Few. Here Are Some Additional Details About Some of His Most Well-Known Works:
3. Song Joong Ki
This Actor Is Quite Well-Known in Asia, Therefore He's yet Another Attractive and Brilliant Hallyu Star to Add to The List! Song Joong Ki rose to Prominence Thanks to His Roles in The Historical Drama Sungkyunkwan Scandal and The Programme Running Man. Song's First Major Television Appearance Was in The Dramatic the Innocent Man. He Also Starred as The Titular Character in A Werewolf Boy, Which Became a Box Office Smash! He Went Directly Into the Lead Part in The Worldwide Hit K-Drama Descendants of The Sun After Finishing His Military Service!
2. Lee Jong Suk
Lee Jong Suk, One of Korea's Most Sought-After Actors, Began His Career As A Runway Model and Was Even Regarded as the Youngest Korean Model (he Started His Modelling Career at The Age of 15). He Did However, Quickly Convert to Television. His Role as The Titular Character in Drama School 2013 Earned Him His First Acting Prize and Established Him as A Real Star. Here's a Taste of A Few of His Most Well-Known Roles
Read More: Hyun Bin and Son Ye Jin's Wedding Tells Us About Korean Celebrity Culture's Evolution
1. Lee Joon Gi
Lee Joon Gi Is a Korean Actor, Model, and Singer Who Is Known as A "flower Boy" Icon. in Historical Dramas, He Is Also Known as The Lovely Prince! We All Know He Looks Great in Traditional Korean Garb; He Also Rocks Historical Garb and Appears to Be Born to Bring History to Life!
After His First Leading Part in The King and The Clown, He Became Well-Known. It's a Unique Historical Tale that Centres on Two Male Clown Actors, One with Masculine Characteristics and The Other with Highly Effeminate Ones. the Actor's Exceptional Acting Skills Allowed Him to Play a Homosexual Clown Convincingly, Which Greatly Increased His Reputation. to Avoid Being Typecast, He Began to Play More Manly Parts After This Picture. Here Are Some of His Most memorable performances that you won't want to miss.
To Know More Latest Updates You Can Visit Our Official Website: Techstry