The Avenue 5 Season 2 production is already complete! Know ongoing status reports!
The second season of HBO's Avenue 5 has been renewed in February 2020. Season two of Armando Iannucci's fantasy-comedy series will return with the whole first season's ensemble, according to HBO.
Avenue 5 Season 2 Production
With an impressive 9-episode run, HBO was blown away by the success of the show. Amy Gravitt, HBO's Executive Vice President of Programming, made the statement:
"It's been an absolute blast being the first passengers on Avenue 5. With a stellar ensemble led by Hugh Laurie, Armando Iannucci and his colleagues are masters of sharp and piercing humor. Our poor heroes are going to need all of our help in season two."
Due to the COVID-19 epidemic, the production of Avenue 5 Season 2 was interrupted. However, creator Armando Iannucci stated on Twitter in August 2021 that the second run of the show would begin filming "in a matter of days."
Josh Gad's Instagram confirms that filming will begin in August, according to his post. One of Gad's earlier posts also stated that filming would end in late November of 2021.
Also read: Is Abc Series Abbott Elementary Season 2 Coming or Cancelled? Have a Look!
Release Date for the Avenue 5 Season 2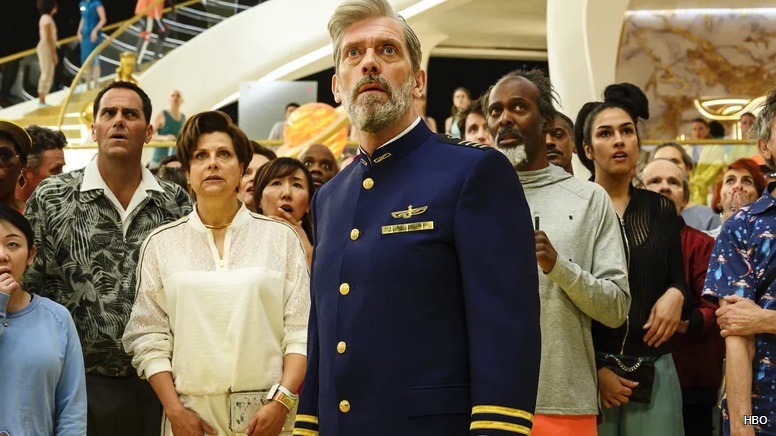 No release date has been set for the second season of Avenue 5, despite rumors that the show would launch in 2023. The series' release date is keenly anticipated by fans.
The second season's principal photography wrapped up in November, and we're hoping it's currently in post-production. As a result, we may estimate that the second season of Avenue 5 will premiere around the middle of 2022.
Recap of the Events of Avenue 5
The narrative takes place 40 years in the future.. A luxury space cruise ship's captain and crew deal with unhappy passengers and unexpected events after a series of technical setbacks.
An accident on board the Avenue 5 results in its crew and passengers having to subsist on a limited supply of food and supplies until they can return to Earth, while the ship's crew must work hard to keep everything in order and go back to Earth in a safe manner.
Also read: 'This Is Us' Season 6 Episode 12 Release Date, Time, and Cast & More Updates!
The Cast of Avenue 5 Season 2
Director Armando Iannucci and producer Kevin Loader were responsible for the executive production of Avenue 5. Steve Clark-Hall was in charge of the production.
Season Two's roster has yet to be announced, however the majority of Season One's actors are expected to return. Zack Woods (Matt Spencer) Ethan Phillips (Spike Martin) Lenora Crichlow (Billie McEvoy) Rebecca Front (Karen Kelly) and Josh Gad (Spike Martin) are the other actors in this cast (Herman Judd).
There is currently no release date for Season 2 of Avenue 5. Keep checking back for latest updates!