This year has seen a lot of attention paid to Brie Larson. Rumors and controversy haven't left her side since she was cast as Captain Marvel. Is it true that the Avengers resented working with Captain Marvel's Brie Larson?
Brie Larson is Marvel's most controversial Captain
Despite the fact that her persona was warmly accepted by fans, she was not. Marvel fans who saw the end credits of "Avengers: Infinity War" must have been overjoyed to learn that Captain Marvel will be making her debut in the Marvel Cinematic Universe.
So, what went so terribly awry? What was the Avengers' reaction to Brie Larson and Captain Marvel?
No matter how many behind-the-scenes photographs of Brie Larson affectionately hugging her fellow actors show us otherwise, we can't dispute the reality that there was a period when Marvel fans hesitated to accept her as an actual fan favorite.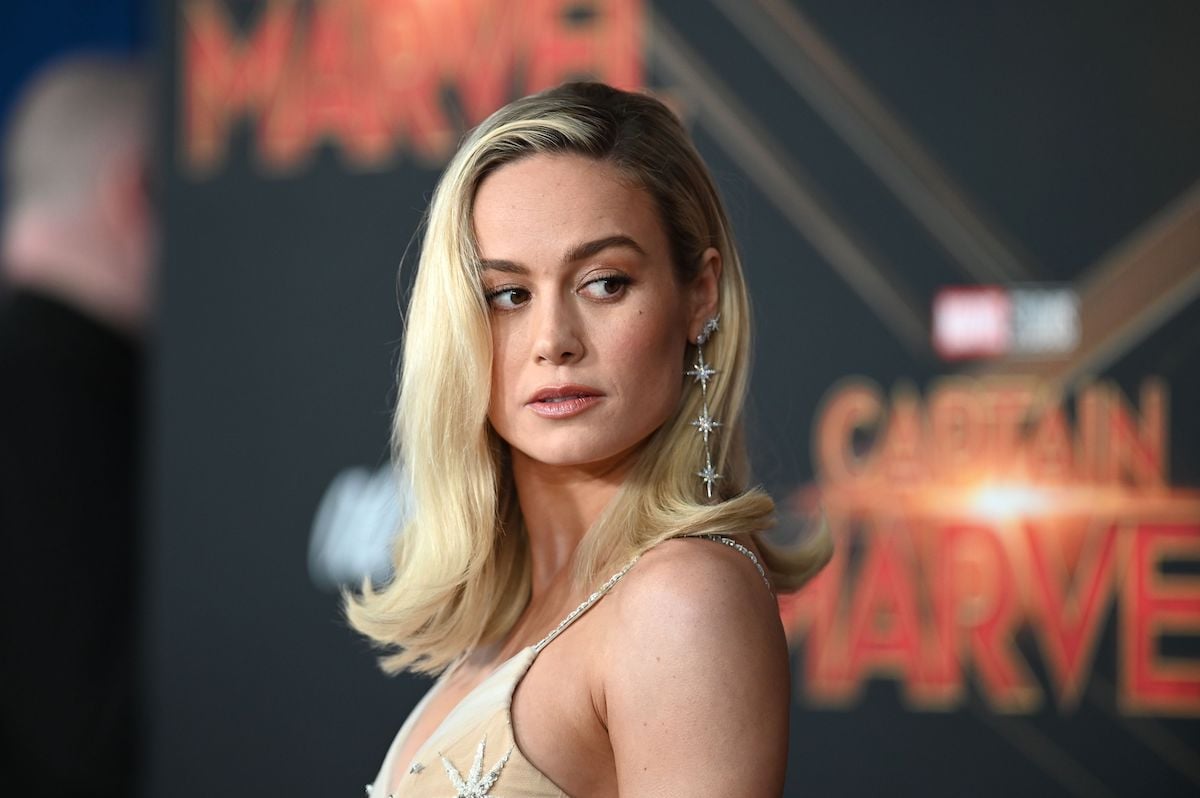 People in the cast of 'Avengers: End Game' started mentioning how much they enjoyed working with Brie Larson and Captain Marvel amid the controversy around her.
However, the timing of these actions suggests that damage has already been done and needs to be mitigated.
Fortunately, Marvel was able to undo all of the harm done before the notion that the Avengers were hating working with Brie Larson and Captain Marvel became truth.
Also read: American Singer Willow Smith Controversy, Shares Cryptic Message After Dad Will Smiths Oscar Slap
Brie Larson Controversy
YouTube and Reddit were the two outlets that communicated their displeasure with Brie Larson without a hiccup.
The Captain Marvel movie was yet to be released, but that didn't stop fans from venting their frustrations on Reddit and Rotten Tomatoes before it did.
Rotten Tomatoes prevented users from commenting because the response was plainly jeopardizing the viability of the picture.
But what sparked such a deep-seated animosity?
As Captain Marvel, Brie Larson was the subject of much controversy because she abused her powers.
She spoke about Hollywood's increasing reliance on white men. 'I do not need a 40-year-old white male to tell me what did not work for him with A Wrinkle in Time,' she explained to IndieWire.
Reviews are important, after all! A 40-year-old white man or a teenager of color, it doesn't matter.
Brie Larson has made numerous attempts to distance herself from the current scandal. But, after all, what can be done with words that have already been spoken?
As Captain Marvel, Brie Larson's character has become a lightning rod for debate: Is she attempting to be a poisonous feminist or a female superhero?
Did Fans Hate Her Acting?
Yes! Brie Larson's performance was widely panned by fans. Do you agree with this statement if you've seen the Captain Marvel film?
also read: James Gunn Controversy About Derogatory Tweets And Removal From Guardians Of The Galaxy Franchise
The Most Annoying Interview in the History of Time
Jeremy Renner's difficult meeting with her was far worse, as it turned out.
I don't use my celebrity status for any sort of platform to be more responsible or accountable.' Ummhmm. Hawkeye had a difficult time working with Brie Larson and Captain Marvel.
So there's more to it than that. MCU appears to be unhappy with the decision to cast Brie Larson (given so many controversies that keep coming up).
Not just Brie Larson, but the Russo brothers were reportedly reluctant to make Captain Marvel a movie.
MCU and Disney, on the other hand, were keen to bring out the comic book version of Captain Marvel. Endgame included her, even though she didn't appear in Infinity War.
These are just a few of the issues surrounding Brie Larson. Even though we haven't worked with the actress, we can't help but be sceptical of her based on her interviews, rumors, and anecdotes.
Marvel's Avengers' experience with Brie Larson's Captain Marvel was less than ideal in the end. Do you think so? Or do you have another viewpoint? Let us know what you think.