Castle was originally scheduled to go for a ninth season, but ABC decided to terminate the show. Here are the reasons why the popular series was cancelled.
Even though The Rookie star Nathan Fillion is currently saving the day and solving crimes, fans of the actor's previous role as Richard Castle in the comedy-drama series Castle will remember him fondly.
From 2009 until 2016, Castle aired on ABC for eight seasons and was tentatively renewed for a ninth, with star Nathan Fillion set to reprise his role.
Here are the reasons why ABC ultimately changed its mind and decided against a ninth season of Castle.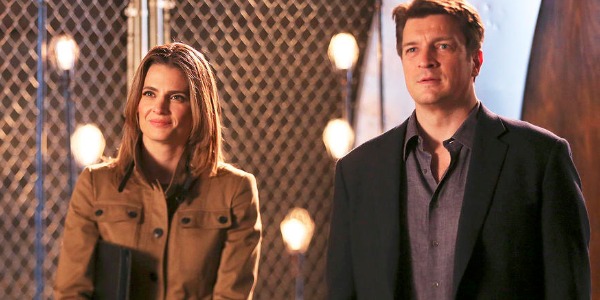 It was revealed early on in the series that best-selling mystery author Richard Castle had been hired by the New York Police Department to assist with an investigation into a copycat murder.
Also read: Japanese Fantasy Anime Series Ascendence Of A Bookworm Season 3 Release Date, Plot & Other Latest Updates!
To get ideas for his new book series, Castle works closely with real-life NYPD investigator Kate Beckett, played by Stana Katic.
Due to Castle's more immature demeanor and Beckett's by-the-book professionalism, there is initially conflict between them, but they soon become friends before falling in love and being married during Castle Season 7.
Season 8 ended with a flash forward seven years, showing Castle and Beckett as a married couple with three children. This turned out to be the series finale.
Fillion and Katic both signed one-year contract extensions following the conclusion of Season 7 of Castle, which fueled suspicions that the show will end.
Over the course of Season 8, Castle's ratings declined, averaging under 10 million viewers each episode, a series low and a significant drop from Season 7's average viewership.
According to rumors, the production budget for a possible ninth season would be significantly reduced, with a shorter episode order and a smaller primary cast.
In the wake of ABC's reorganization, the proposed modifications to Castle came to light, with Channing
Dungey taking over as ABC's new president, succeeding Paul Lee. As ABC's Head of ABC, Lee held that position for the majority of Castle's run before being replaced in the last few months of Season 8.
There was a choice to be made about the future of Castle when Dungey joined ABC, as is typical of new bosses.
Also read: American Drama Television Series Billions Season 7 Cast, Story, Release Date And Other Interesting Things
Reports of a lower budget for Season 9 led to the cancellation of Katic and fellow series regular Tamala Jones, although most of the core cast signed one-season extensions.
Fans were surprised by the choice to carry forward with Castle sans Katic, given the show's focus on the connection between Castle and Beckett.
Rumors of on-set conflict between Fillion and Katic sparked this fan indignation, which was in direct contradiction to their characters' dynamic.
A week after Fillion said he had extended his contract for a planned Season 9, ABC officially cancelled Castle because to the backlash.
No matter how many seasons Castle aired, it appeared like the show's run was over. One season at a time, the show's ratings and contract renewals began to decline.
Because of this, as well as the network's new leadership and dissatisfaction with the network's lower budget and the omission of Katic, ABC decided against airing a ninth season.
Also read: Jimmie Allen American Idol Season 10, How Did It Turn Out For Him & Other Interesting Facts!
When Castle began in 2009, it was a huge hit for ABC. However, after eight seasons of dwindling ratings and politics in the background, the show was abruptly cancelled.