Chapman Guitars was founded in 2009 by Rob Chapman, a guitarist who is widely known for his YouTube videos. The firm claims to be the first to design its guitars "collaboratively," with public votes in online polls on their website deciding on the design, features, and specs of new models.
Rob Chapman, Who Is He?
Rob 'Chappers' Chapman's work was initially introduced to me via Anderton's YouTube account. I've spent countless hours reading their product reviews and comparisons, and I've found it to be an amazing resource when shopping for new gear. Rob is the founder of Chapman Guitars and is involved in a variety of other enterprises and side projects. In a nutshell, he's a hugely popular guitarist and entrepreneur with a sizable online following.
So, Did Rob Actually Make a Mistake?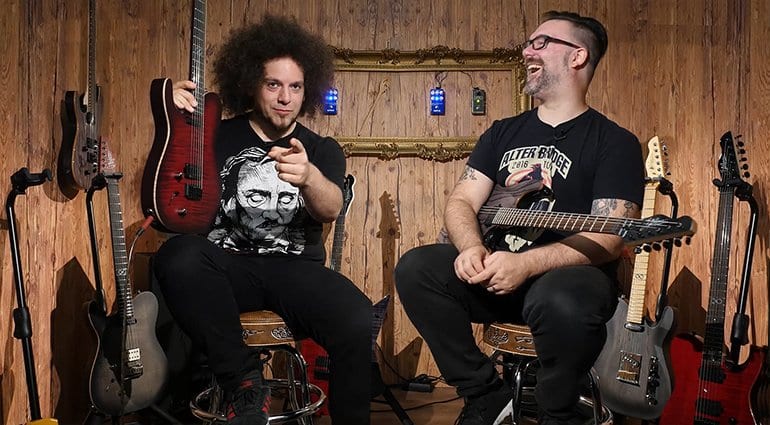 When you reduce the observations/arguments to bullet points, I completely understand Rob's position. Here's a successful guitarist doing what we all wish for: making a living playing the instrument we love. The video above presents several thorough arguments that, in the end, only serve to harm Rob's reputation. He hasn't broken any laws or caused any harm to anyone. Then something unfortunate happened…
Read More: Top Gun 2 Controversy- After a Backlash Top Gun: Maverick Reintroduces the Taiwan Flag!
The (claimed) Reaction of Rob Chapman's YouTube Audience
After the above-mentioned video went viral. Rob's YouTube followers allegedly turned on the creator (KDH), researching his background, making ugly charges, and threatening his life. KDH felt compelled to take the video down.
Rob's Reaction
Rob then made a significant error, in my opinion, by releasing a rebuttal video. My truth, my truth, my truth, my truth, my truth, my truth, my Who can say… The video has already been taken down.
To be fair, Rob appears to be furious in the video and may have said things he didn't mean. Rob, on the other hand, is a professional YouTuber. He had to be able to see how he was coming across. Maybe he merely pressed the upload button in the middle of the red zone. What are the chances? What are your thoughts? Regardless, the fire had been ignited, and Rob was now dealing with a full-fledged online shitstorm.
When you ignore the trolls, the guitar community's response has been one of reconciliation, with many pleading with him to apologize for his own sake. To the untrained eye, the appearance of delusional egotism and even cyberbullying is difficult to dispel.
Regardless of how you feel about Rob (he's now receiving a lot of unsubscribes and dislikes), It's a case of one man's word vs another's. That is until Riff City Music came forward with their side of the tale…
Rob Chapman's Exposed Blog at Riff City
On the surface, this demolishes a lot of Rob's arguments against the KDH video. Chapman guitars have been relocated to Guitar Center. That's something I'll leave up to you to decide. What is undeniable is that Riff City and Rob are no longer a 'family.' …and, once again, the article has been withdrawn.
History
The ML-1 was the company's first production guitar. The ML-1 was initially limited to 500 guitars, but when the factory that supplied Chapman offered more at a reduced price, a second batch was manufactured. The ML-2 was produced in a limited quantity of 250 pieces.
The ML-1 had a solid mahogany body in the style of a Fender Stratocaster, a maple neck, and an ebony fingerboard. The ML-1's body and reverse-style headstock were finished in a simple satin black finish. When the ML-1 was first released, it was priced for the entry-level market at £299, but the second batch allowed it to be cut even further to £199. The second batch of the ML-1 had even lower quality control, with several customers reporting sharp/unfinished fretwork and generally poor craftsmanship. This lapse in quality control was one of the factors that led to the relocation of Chapman Guitar production to World Musical Instruments in South Korea.
Conclusion
Nobody is without flaws. However, this episode has revealed Rob in his darkest light, or at least in a light that he does not want us to see. Is he taking advantage of his fans? There isn't any proof of that. Is it possible that he lied about something? I don't give a damn. Do you think so?
Read More: 9 Ways Technology Has Changed Entertainment And Leisure
The worst thing Rob did, in my opinion, was to reveal the true Rob Chapman. Uncut and unadulterated. And many people, including many of his subscribers, were no longer fond of the person they saw. Of course, the lesser YouTube channels aren't the ones who suffer the most. It's Rob himself on the other end of the line. Will Andertons and his sponsors and partners look the other way? That will have to wait and see.
Personally? Anyone who can reach Rob's level as a guitarist, musician, and businessman have my admiration. Was what I saw in Rob's answer videos something I liked? No. What's more, guess what? Everybody has bad days. When we're under duress, we all behave differently. He's just trying to make ends meet like the rest of us.
To Know More Latest Updates You Can Visit Our Website: Techstry