Death on the Nile is a mystery film directed by Kenneth Branagh and written by Michael Green, based on Agatha Christie's 1937 novel of the same name. Branagh, Ridley Scott, Judy Hofflund, and Kevin J. Walsh produced the film. Branagh, Gal Gadot, Armie Hammer, Emma Mackey, Russell Brand, Tom Bateman, Annette Bening, Rose Leslie, Ali Fazal, Jennifer Saunders, Dawn French, Sophie Okonedo, and Letitia Wright feature in the sequel to Murder on the Orient Express (2017).
Branagh and Bateman reprise their roles as Hercule Poirot and Bouc, respectively, from the first film. Following the 1978 film and an episode of the television series Agatha Christie's Poirot that aired in 2004, this is the third movie adaptation of Christie's novel. Principal photography began in September 2019 at Longcross Studios in England and ended in December of the same year.
Following multiple delays due to the COVID-19 pandemic, Death on the Nile was first released in several foreign markets on February 9, 2022, and in the United Kingdom and the United States on February 11, 2022. Critics gave the film mixed reviews, with some deeming it inferior to the previous adaptations while applauding its vintage look. The picture grossed $137.3 million against a $90 million production budget. A sequel is in the works.
Read More: Dance Gavin Dance Controversy- Tilian Pearson of Gavin Dance Responds to Sexual Assault Allegations!
Is 'Death on The Nile Doomed Because of Armie Hammer's Scandal?
The star-studded Death on the Nile, distributed by 20th Century Studios (i.e. Disney), opened this past weekend, starring Gal Gadot and directed by Oscar candidate Kenneth Branagh. It's a sumptuous version of Agatha Christie's famed 1937 novel, and it's a follow-up to Branagh's last Christie film, Murder on the Orient Express (2017), with glitz, glamour, intrigue, murder, and plenty of CGI panoramas of Egyptian pyramids.
Although you wouldn't know it from the movie's cinema trailers, TV advertisements, newspaper advertising, or the press tour that its cast and crew have been on for weeks, it does include a significant leading man. He's like a ghost hiding in plain sight, being minimized at every chance amid the project's pre-release hoopla. Armie Hammer, of course, is that illustrious figure, and his anonymity is far from coincidental.
Because, as most people know, the 35-year-old actor who starred in The Social Network, The Lone Ranger, and Calls Me By Your Name has been accused of predatory rape, assault, and emotional abuse by many women. That, and he's been accused of fantasizing about sucking the blood from and eating the flesh of his lovers. Hammer wants to be a cannibal, according to his alleged victims.
https://www.instagram.com/p/CcTIDjbhVzR/?utm_source=ig_web_copy_link
Given those unconfirmed allegations, it's tempting to blame Hammer's involvement for Death on the Nile's lackluster $12.7 million opening weekend box office. To be fair, Disney's publicity ruse with Hammer meant that many moviegoers were unaware that he was in it, and variables like COVID-19, adult dramas' typically dismal box office performance in recent years, and the Super Bowl all undoubtedly contributed to the film's financial struggles.
Nonetheless, that total is significantly lower than Murder on the Orient Express ($28.6 million), and it's tough to overlook the reality that Hammer has been a dark stain on the project — and that Disney knew he would be, forcing them to purposely disguise him as much as possible.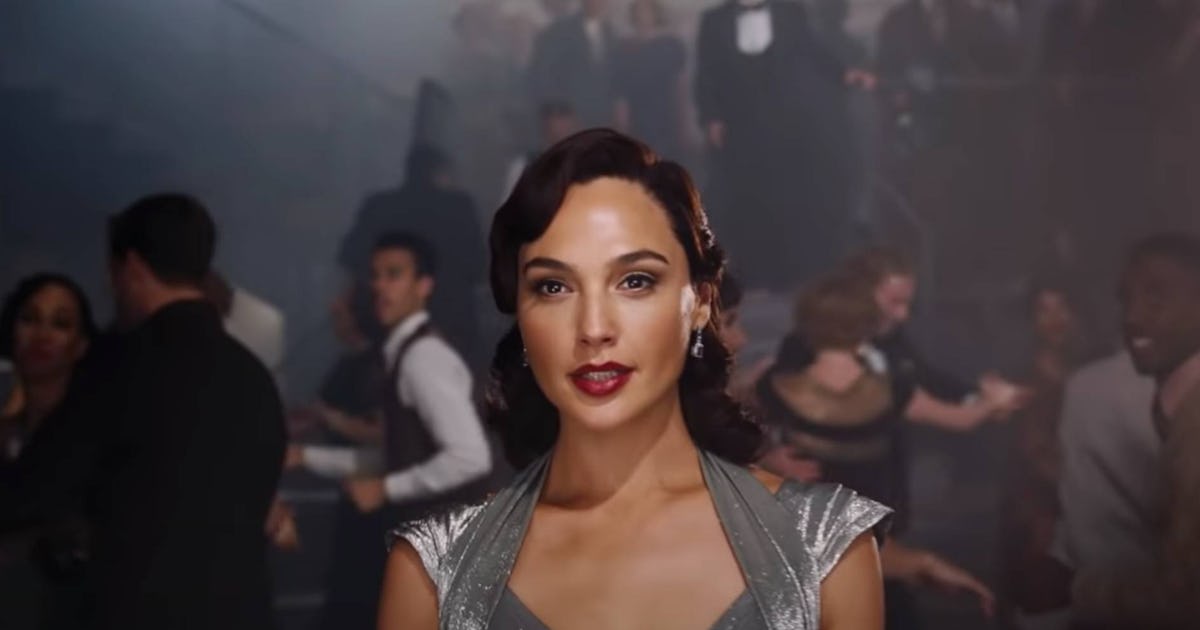 This criticism is also why the industry has spurned Hammer with near-lightning speed over the last twelve months. Originally set to appear in Jennifer Lopez's rom-com Shotgun Wedding, Paramount Plus' making-of-The-Godfather mini-series The Offer, Starz' Julia Roberts-Sean Penn series Gaslit, Amma Asante's Cold War thriller Billion Dollar Spy, and Broadway's The Minutes, he won't be seen in any of them. His management and publicist have dropped him, and he's all but disappeared from the public spotlight. He's currently persona non grata, to put it bluntly.
In Hollywood these days, career-ending scandals are nothing new; just ask Kevin Spacey. And, like that disgraced Oscar winner, whose role in Ridley Scott's 2017 drama All the Money in the World was famously recast post-production with Christopher Plummer (who went on to win an Academy Award nomination for his last-second supporting role), Hammer's role in Taika Waititi's upcoming soccer comedy Next Goal Wins has reportedly been redone by Will Arnett.
With Death on the Nile, though, Branagh didn't have that option, and anyone who sees the film would understand why. Hammer's character, Simon Doyle, is a high-society hottie aboard an Egyptian liner whose passengers include his affluent new wife Linnet Ridgeway-Doyle (Gadot) and famed inspector Hercule Poirot (Branagh). As a result, he's the film's de facto major male suspect, which means cutting him out and replacing him with another actor would be a logistical nightmare, if not outright impossible.
Hammer was doomed to stay, both literally and figuratively, in this twisty-turny Christie story, and that alone made Death on the Nile a difficult sell. However, his actual role is a sleazy Lothario with gleaming, sunburned skin and a dodgy mustache who abandons his fiancée Jacqueline de Bellefort (Emma Mackey) for Linnet, much to the latter's chagrin.
He's the embodiment of dangerous and untrustworthy male sex, and his two-timing quickly incite jealousy, hurt, and murderous rage in his spurned lover. He's introduced erotically bumping and grinding on the dance floor with Jacqueline, and he's the embodiment of dangerous and untrustworthy male sex, and his two-timing quickly incite jealousy, hurt, and murderous rage in his spurned lover. He's devious, suspicious, and potentially aggressive, proving Poirot's early declaration, "Ah, love…it is not safe." In the middle of Hammer's continuous real-world problems, Simon isn't exactly how anyone wants to see him right now.
Read More: Hillsong Church Controversy- As Hillsong Church's Pastor Resigns, a New Discovery Plus Documentary Addresses a Slew of Issues!
https://www.instagram.com/p/CcIuAHEhZMb/?utm_source=ig_web_copy_link
One can only imagine Disney executives' hand-wringing and sleepless nights as a result of this turn of events. As a result, it's logical that the studio wished to keep him hidden during the marketing campaign, similar to how Steven Spielberg's West Side Story downplayed its own troubled actor, Ansel Elgort. Even by Hollywood standards, Hammer is a unique case, if only because the allegations against him are so outrageous and heinous that they border on the unbelievable — and also because the fact that everyone has treated him as if he were a plague invariably implies that there might be some actual fire (if not outright conflagration) at the end of this smoke trail.
The charges against Hammer started in January 2021, when the Instagram page @houseofeffie released a compilation of messages allegedly from Hammer's account (dating from 2016 to 2020) in which he revealed various twisted aspirations. "I am 100 percent a cannibal," one said. I'd like to devour you. Fuck. It's terrifying to admit that. That's something I've never admitted before." "I need to consume your complete body," he said in another. "I need to touch every part of you, inside and out," said a third.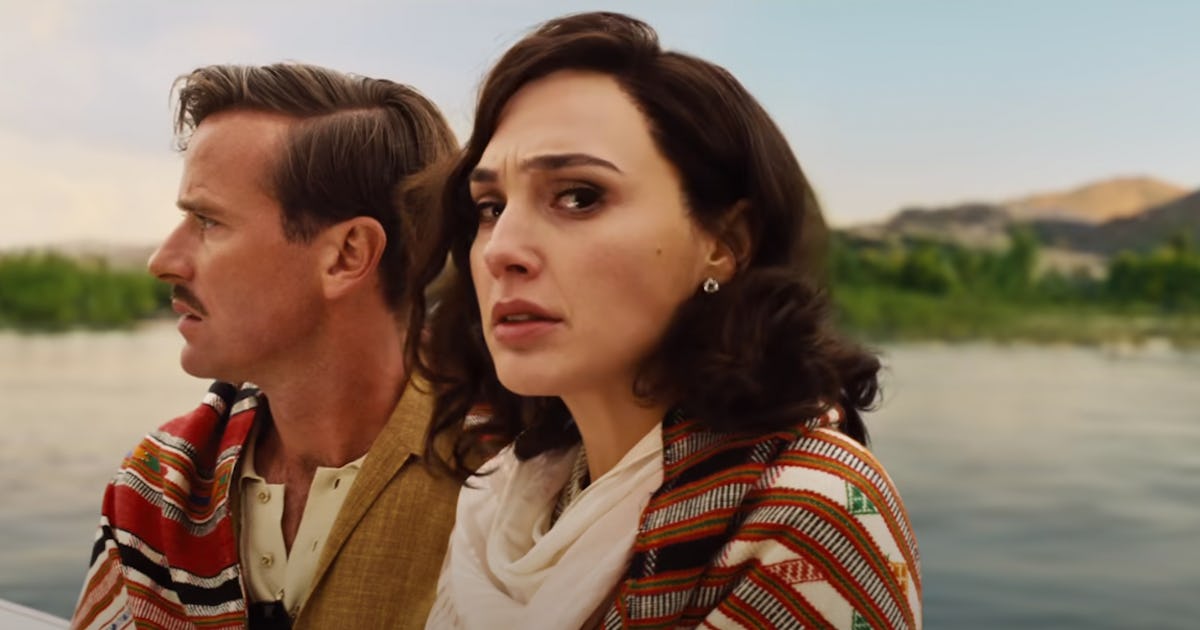 I want to rip you to shreds." Countless others followed in Hammer's footsteps, and while they haven't been verified as belonging to him, they quickly sparked a media frenzy, with more women coming out of the woodwork to blame him for his overbearing behavior. The interview with his ex-girlfriend Courtney Vucekovich, who told Page Six, "He mentioned to me he wants to break my rib and barbeque and eat it," was the most startling of all. Paige Lorenze later said that Hammer had carved an "A" into her pubic area and that "he was telling me you can take the lower ribs so he could smoke, fry, and eat them," according to Lorenze. 'You don't need them,' he kept insisting.
To Know More Latest Updates You Can Visit Our Website: https://www.techstry.net/