Jason Lei Howden is a visual effects artist and film director from New Zealand.
After the Director's Twitter Harassment Campaign, the Distributor of 'guns Akimbo' Will Releases the Film
Despite a Twitter scandal in which "Guns Akimbo" director Jason Lei Howden allegedly targeted black film critics for cyber-bullying, Saban Films has announced that the action film starring Daniel Radcliffe will be released on February 28.
On Monday, a Saban Films official told IndieWire, "We are releasing 'Guns Akimbo' this Friday, February 28." "While we do not condone, agree with, or share Mr. Howden's distressing and unsettling online behavior, we support the film and all of the hard work and effort that has gone into filming 'Guns Akimbo.'"
Late last week, Dilara Elbir, a film journalist and editor-in-chief at the small cinema blog Much Ado About Cinema, was the subject of a quickly spreading tweet that included a screenshot of a Twitter DM in which Elbir used a racial insult. As a result, Elbir was bombarded with messages on social media. The majority of Elbir's writers left the site in the days that followed. Elbir made online suicide threats in a series of highly intense videos last Thursday. Both the site and the videos are currently unavailable. Elbir was in the hospital as of Friday, according to a Twitter acquaintance. (The user has removed the initial callout tweet disclosing Elbir's usage of the N-word.)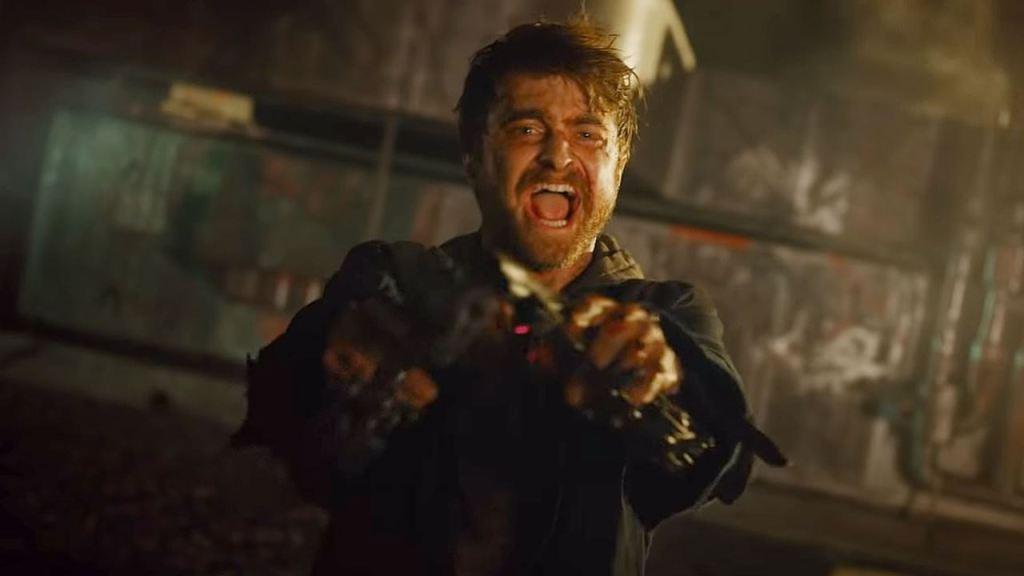 Read More: Perfume AD Controversy- Bollywood Celebrities Criticize Perfume Ad as "Shameful and Filthy"
In reaction, Howden began targeting certain writers on Twitter, accusing them of cyber-bullying Elbir into attempting suicide, as evidenced by screenshots, some of which are seen below. "You bullied a woman until she attempted suicide, I pray no film site ever deals with you again," Howden said in a series of tweets intended at writer Valerie Complex.
Those who have been harassed by him all appear to be women or persons of color who identify as non-binary. Rodrigo Perez, editor-in-chief of The Playlist, summed up the online hostility in a Twitter thread, which you can see below.
Howden's online rants about the dozens of authors who left Much Ado About Cinema were "harassed and given death threats," Complex told IndieWire. (Here's another example, with writer Mia Vicino-Pitt announcing her departure from the site through Twitter.) "I made a post questioning why he did that and telling him he was fucking insane for laughing at anti-black racism." And it was there that the conflict between him and me began. He claimed that I attempted to assassinate Dilara and that I was simply bothering any WoC who had something to say. This has been going on for the past 48 hours. Numerous profiles have harassed me. It's been a wild ride."
Howden's Twitter account has been deactivated since then. Howden, on the other hand, is accused of continuing to send threatening tweets from the official "Guns Akimbo" Twitter account, which is still active but hasn't tweeted since February 22.
Guns Akimbo: Why Is Daniel Radcliffe's Film so Controversial?
Jason Lei Howden, the director of the upcoming film Guns Akimbo, found himself in deep water after blaming two black writers for the attempted suicide of Dilara Elbir, the editor-in-chief of the Much Ado About Cinema film review website.
Elbir became embroiled in a scandal after private communications were published showing her using a racial slur. Following the publication of the DMs, the majority of the writers who contributed to Much Ado About Cinema publicly left, forcing Elbir to publish a series of videos on Twitter in which she expressed her desire to harm herself. The clips drew a lot of attention, and people like Moonlight director Barry Jenkins reached out to Elbir to offer his support. Elbir's friends and family were eventually able to contact local authorities and establish that she was safe at the hospital.
Read More: Who Is Ana Montana Dating? La Melo Is Head Over Heels in Love with Ana Montana!
That's when Howden enters the picture. After word of Elbir's predicament circulated, the filmmaker resorted to Twitter to accuse movie critics Valerie Complex and DarkSkyLady of tormenting him. Initially, he went after so-called "woke cyberbullies," focusing on a group of authors who had departed Much Ado About Cinema.
Howden then went on a rampage against those he claimed had pushed Elbir into trying suicide, even posting the Twitter handles of authors who had quit her publication. "I deleted the post but still believe the 'authors' are bad individuals," Howden said after deleting the tweet listing the writers' Twitter handles.
To Know More Latest Updates You Can Visit Our Website: Techstry