Akihito Tsukushi's manga series Made in Abyss (Japanese:, Hepburn: Meido in Ebisu) is a Japanese manga series written and illustrated by him. Since 2012, it has been serialized online in Takeshobo's digital publication Web Comic Gamma, and 10 tank volumes have been published.
From July to September 2017, Kinema Citrus aired an anime television series adaptation. In January 2020, a sequel film was released in Japan. In July 2022, a second season will launch. In 2021, Kevin McMullin was hired to helm a live-action film, and in 2022, an action role-playing game produced by Spike Chunsoft will be released on consoles and PC.
Read More: Gate Season 3: Release Date, Trailer, Plot, Cast, and More!
Made in Abyss Season 2 Premiere Date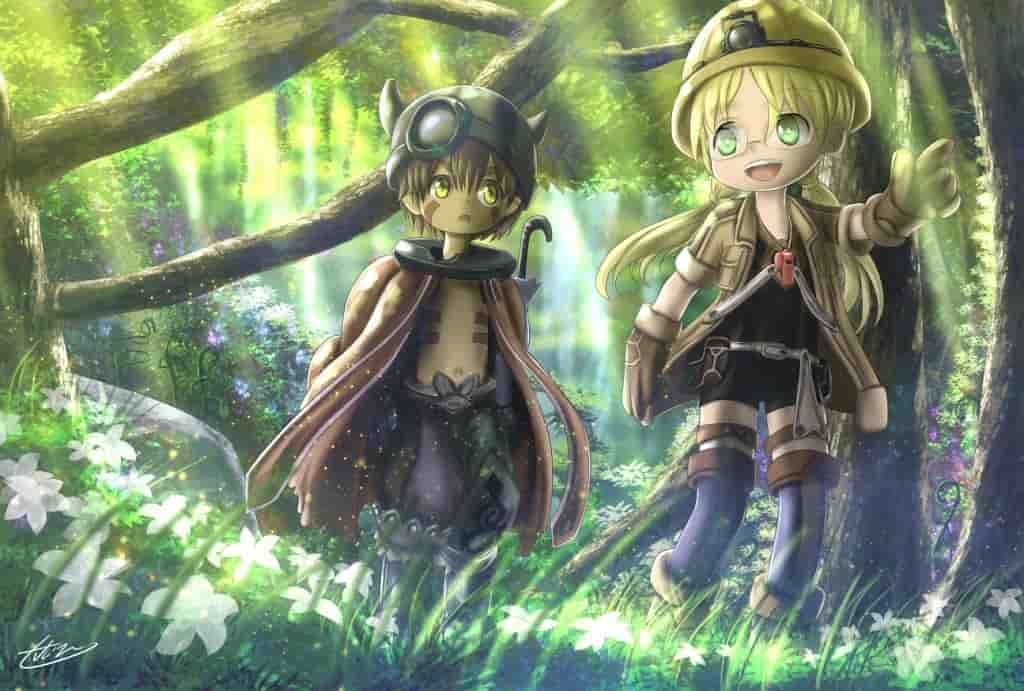 Season 2 of Made in Abyss will premiere in 2022, according to the series' official Twitter account. The announcement post is brief, but it contains information beyond the release window. According to series composer Kevin Penkin, the English title for the second season is "The Sun Blazes Upon the Golden City."
This corresponds to the subject of the first piece of teaser art, which reveals that season 2 follows up after the events of the Dawn of the Deep Soul film and will follow the storyline of author Akihito Tsukushi's original manga.
The animation company in charge of season 2 of Made in Abyss has yet to be announced. Kinema Citrus, which handled the first season and all three films, is currently working on the second season of The Rising of the Shield Hero and Cardfight!! Vanguard overDress, both of which are set to hit theatres this year.
It's highly plausible that Kinema is (or has been) working on Made in Abyss season 2 at the same time, especially considering the two programs were created in collaboration with other studios. Sentai Filmworks, which localized the films in the West and will release a film compilation later this month, is likely to join the project as well.
Read More: The Rising of the Shield Hero Season 2 Release Date: Everything You Need To Know!
New information on Made in Abyss Season 2 will be revealed tomorrow!

✨More: https://t.co/F0eGcPdplU pic.twitter.com/7HAahrPCFS

— AnimeTV チェーン (@animetv_jp) May 4, 2022
Made in Abyss premiered in 2017 and went on to win multiple honors, including anime of the year at Crunchyroll's annual awards event. In 2019, two recap films, Journey's Dawn and Wandering Twilight, were released, but fans of the anime will have to wait until 2020 for the film Dawn of the Deep Soul.
So far, the Made in Abyss anime has covered about the first five volumes of the manga, so if you can't wait until next year and want to read ahead, Season 2 should pick up around book six. Season one and Dawn of the Deep Soul were both faithful adaptations with very minor alterations, so we can expect the same for season two.
The Plot of Made in Abyss
Riko is an orphaned girl who resides at the Belchero Orphanage in Orth. The Abyss, a mysterious, huge pit plunging deep into the earth, is surrounded by the town. The Abyss is home to antiques and relics from long-gone civilizations, making it a popular hunting ground for so-called Cave Raiders, who make perilous descents into the mist-filled pit in search of whatever relics they may uncover.
Returning from the Abyss is risky because ascension brings with it "the Curse of the Abyss," a strange and potentially lethal illness. The curse's effects get more severe as one descends farther into the underworld; few have returned to tell of their adventures. Riko's mother, Lyza, is one of the fabled Cave Raiders who earned the title of White Whistles after taking a "final plunge" into the Abyss.
Riko's greatest ambition in life is to become a White Whistle like her mother. In the second layer of the Abyss, she discovers a robot that looks like a human boy and names him Reg. Riko and her companions sneak Reg into Belchero and immediately accept him into their tight-knit community. Lyza's White Whistle and pages of discoveries and observations she had made, as well as a letter apparently for Riko, claiming she is waiting at the bottom of the Abyss, are discovered from the depths of the Abyss sometime later.
Riko says her goodbyes to her pals and sneaks into the Abyss with Reg as her companion, desperate to find her mother.
Playing Video Games
Read More: 'Rokka no Yuusha' Season 2: Is Official Release Date Out or Not?
Spike Chunsoft announced the release of a 3D action role-playing game in May 2021. Made in Abyss: Binary Star Falling into Darkness will be completely voiced in English and Japanese, with an original story overseen by Tsukushi. In late 2022, it will be released worldwide on PlayStation 4, Nintendo Switch, and Steam.
Trailer of
Made in Abyss Season 2
https://youtu.be/o7WtJJpRb80