Marjorie Taylor Greene is an American politician, businesswoman, and far-right conspiracy theorist who has represented Georgia's 14th congressional district in the United States since 2021.
Marjorie Taylor Greene was a senior official with the Family America Project, a conservative think tank that was launched in January 2018. Greene visited the United States Capitol and legislative offices in February of this year.
Rep. Marjorie Taylor Greene, a fervent supporter of former President Donald Trump, was roundly chastised by her Republican colleagues on Tuesday for comparing COVID-19 masks and vaccinations to the Nazi Holocaust.
Marjorie Taylor Greene Controversy: The Republican whose earlier remarks are generating a stir in the US House of Representatives
Marjorie Taylor Greene had just completed questioning whether a jet actually went into the Pentagon on Sept. 11, 2001, and boldly declaring that President Barack Obama was a covert Muslim when she paused to make a sidebar accusing another past president of a crime.
"That's another one of those Clinton murders," Ms. Greene remarked, alluding to the assassination of John F. Kennedy Jr. in an aircraft crash in 1999, implying that he was killed because he was a prospective opponent for a New York Senate seat to Hillary Clinton.
Her remark that mass shootings are "false flags" used to support gun regulation has gotten her a lot of flak. She is shown pestering David Hogg, a school shooting survivor who now campaigns for gun control, in a video uploaded on social media. She claimed in another video released in 2017, two days after a gunman opened fire at a music festival in Las Vegas, killing 58 people, that the shooting was orchestrated by gun control activists to advance their goal.
Read more: Ray Park Controversy Reportedly Prompts Disney to Recast Darth Maul
She has also claimed that "Jewish space lasers" were to blame for the California wildfires of 2018.
Greene's Facebook activity was examined by CNN and revealed that, in addition to posting extreme information and conspiracy theories, she expressed support for the execution of famous Democrats. Greene liked a remark on her post in January 2019 that called for House Speaker Nancy Pelosi to be "shot in the head." Republican leadership has been chastised for failing to sanction a Georgia congresswoman who spoke at a far-right rally.
Republicans' Reaction to Marjorie Taylor Greene Controversy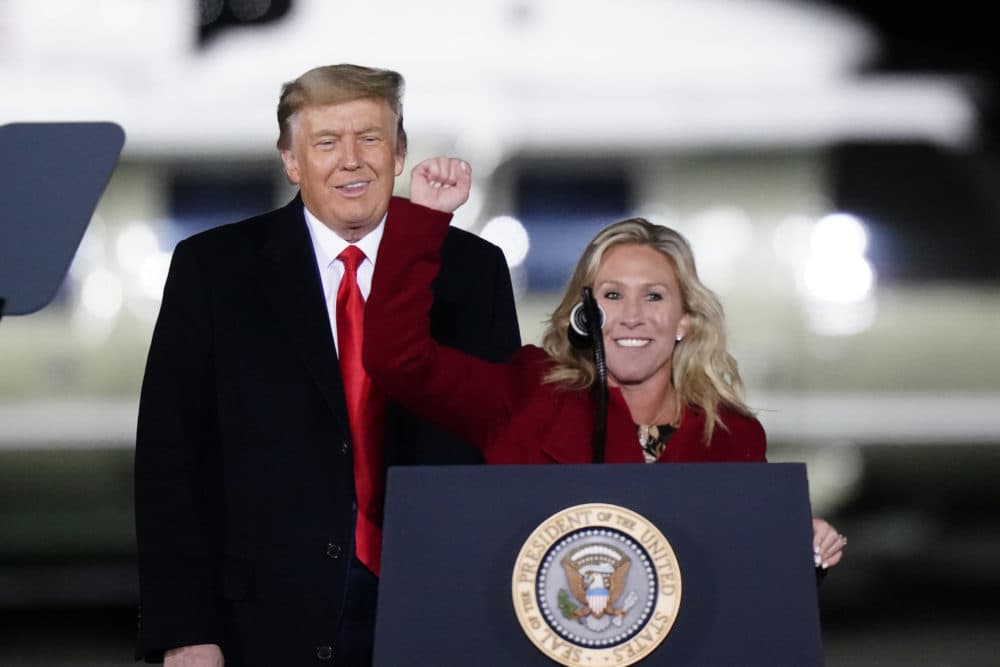 Ms. Greene, 46, has also presented a conundrum for Republican leaders, who have been hesitant to publicly chastise or punish her for her provocative remarks for months, partly out of fear of alienating voters who have flocked to her incendiary style of politics and conspiracy theories.
Read more: A New Host for The Bachelor Has Been Confirmed Following the Chris Harrison Controversy
Assets belonging to Marjorie Taylor Greene
Marjorie Taylor Greene owns six houses, five cars, and one luxury yacht. The assets of Marjorie Taylor Greene additionally include approximately $10 million in cash reserves. Marjorie Taylor Greene also has an $11 million investing portfolio with eight stocks.