After the WTF?! episode 5 had to step in. …but somehow managed to up the "WTF" factor even further at the end of episode 4's cliffhanger ending. Fans of Marvel's Moon Knight have taken to social media to express their displeasure with the episode's events and seek emotional support. Moon Knight's latest plot twists have been emotionally devastating for fans, as can be seen in the images below.
Two of The Most Popular Cards in The World
The show opens with an unknown woman yelling into the camera, "It's all your fault." Before we enter the office, we see a flash of water and a cave. Ethan Hawke's office in the psych ward from the previous episode resembles this one in some ways, but it's more mundane and real-world than that one. Marc has a fractured nose. Hawke is referred to as "Dr. Harrow." They're located in Chicago, Illinois.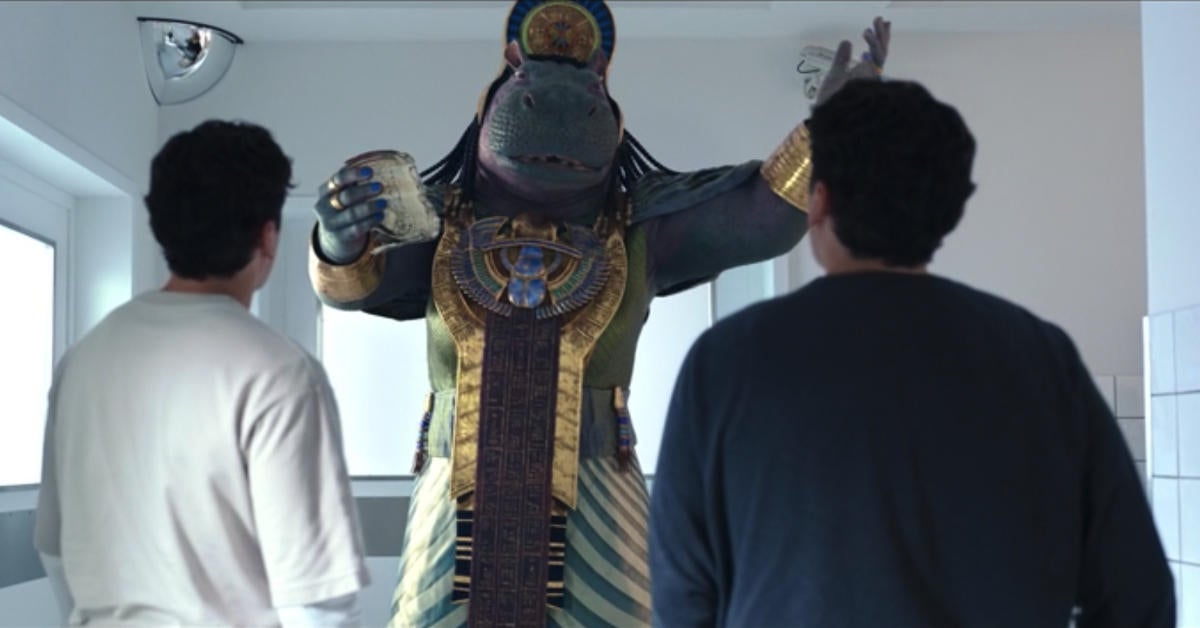 Marc responds by saying, "You're not a doctor at all." According to "Doctor" Harrow, his story about the talking hippopotamus is a hit with the audience. As his hands balance precariously on a scale in front of him, he asks Marc: "Sense or nonsense?" He claims Marc's mind is capable of creating its own world. It's possible that it could be something else entirely. 'A psych ward,' says Marc. Yes, that is correct. Harrow has a question for Marc about the youngster. To his dismay, the orderlies (the same phony cops who were killed by a tomb's mummy in last week's episode) inject Marc with something before he can respond.
Read more: Yakamoz S-245 Season 2 Released Date, Cast, Trailer, And Many More Updates
The hippopotamus has been summoned. In Taweret's case. "Are you always so intense?" she queries of Marc. (Keep in mind that Marc and Steven are not the same person in this world.) "You're actually quite dead," she says. The Egyptian underworld has become a reality for them. To put it mildly, Steven believes she's leading him and the others to a better place. Many realms exist, and Taweret refers to the "ancestral plane" from Marvel's "Black Panther" as an example. (There will be a follow-up film released on Thanksgiving!)
Blast from The Future
In Marc's memory, Steven chases after the little boy and then realizes that he's in a dream. Marc turned out to have a younger sibling. As Steven had in his London flat, the brother drew a fish with only one gimpy fin. Based on the movie they both enjoy (Time Buster), the kid sometimes speaks with a British accent. As Steven continues to follow the boys, he notices something on the ground that resembles Khonshu quite closely.
When the boys enter a cavern, Steven follows them. It's getting flooded. He screams for them to halt their actions. They are unable to hear him.
Meanwhile, the boy is awakened in the metaphysical psych ward by Marc, who opens a door. He notices that Steven is drenched. Marc's mom is berating him. She holds him responsible for the death of her younger brother.
Cast
May Calamawy. She's Layla El-Faouly.
Ethan Hawke Harrow, Arthur
Gaspard Ulliel is the person in question. Anthon Mogart.
Inventions by Doug Moench.
Creator: Don Perlin
Kevin Feige is in charge.
The actor Louis D'Esposito.
Release Date
The first six episodes of Moon Knight will air on Disney+ on March 30, 2022, and the series will conclude on May 4, 2022. The red carpet premiere took place on March 22 at the El Capitan Theatre in Los Angeles, with a special screening on March 16 at Cine Capitol in Madrid[114] and a screening on March 17 at the British Museum in London[115]. To put it another way, it is part of MCU Phase 4.
Read more:  British Teen Sitcom Derry Girls Season 3 Episode 3 Review, It Is Quite Different From The Storyline
Trailer