The most talked-about gown to walk the Met Gala red carpet in 2022 was also its worst kept secret.
Kim Kardashian had been said to be wearing one of history's most renowned gowns, the gilded Jean-Louis-designed gown that Marilyn Monroe wore to serenade President John F. Kennedy on his 45th birthday in 1962. The Kardashians star walked the red carpet in Marilyn's gown, the original 'naked dress,' which she had worn on the Met Gala steps, to a standing ovation.
The dress is usually locked up tighter than Rapunzel in a tower because it holds such a significant place in fashion history. Vogue had planned an interview with Kardashian to go live the second she arrived on the red carpet, recognizing the significance of the occasion.
According to Vogue, the multi-million dollar gown has only been taken off its muslin-covered dress form and worn by Marilyn herself, so Kardashian was first invited to try on a duplicate, which Vogue claims suited her flawlessly.
Kim Kardashian's Marilyn Monroe controversy at the Met Gala has a strange backstory. https://t.co/LM01JtySxn #Kardashian #MetGala pic.twitter.com/KOUNC0OvL7

— Jam Frequencies (@jamfreq) May 6, 2022
Read More: Kate Spade Controversy: Ulta Beauty Issues an Apology for The Terrifying Kate Spade Ad!!!
When the original gown arrived at Kardashian's house via private plane, she discovered she couldn't get into it, she said "I've always felt she had a lot of curves. I saw myself being smaller in some places where she was larger and larger in other places. So when it didn't fit, I wanted to cry because there was nothing I could do about it."
With only a few months until the event, Kardashian told Vogue that she had two options: "To fit into the dress, either lose weight or find something else to wear. There was just one viable option in her mind."This or nothing," she remarked, before going into great detail about the measures she took to get into the outfit. "I'd wear a sauna suit twice a day, run on the treadmill, eliminate all sweets and carbs, and eat only the cleanest vegetables and protein," she says. "I didn't deprive myself of food, but I was really rigid."
Since the Vogue interview went live, valid concerns have been raised that sharing Kardashian's strict Met Gala preparation plan glorified a particularly toxic aspect of diet culture, and could have triggered millions of readers who came across her words and felt this sentiment push them backward into dangerously unhealthy eating habits.
However, like with anything in life (and especially with the Kardashians), numerous ideas might be true at the same time.
At the 2014 Met Gala After-Party, Solange Got Into a Physical Altercation with Jay-Z in An Elevator
Solange angrily spoke to Jay-Z in an elevator in 2014, according to surveillance footage posted by TMZ, before hitting and kicking him. A security agent appeared to intervene to hold her, and Beyoncé even moved in front of her husband at one point.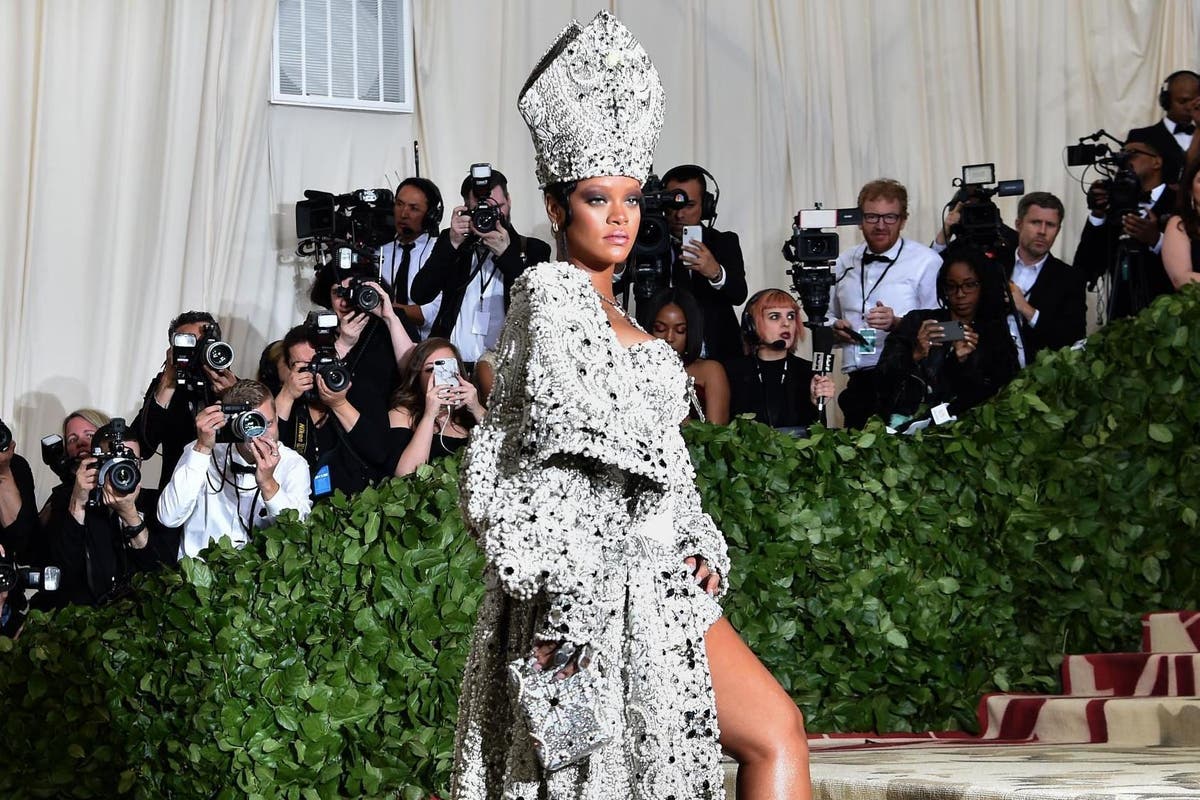 The family originally remained silent about the matter, but 10 days later issued a statement. "There has been a great deal of discussion regarding what sparked the sad occurrence as a result of the public release of the elevator security footage from Monday, May 5th," the statement read.
Read More: What Is Filioque Controversy? Know About Both The Sides And Other Stories
"However, the most important thing is that our family has persevered. Jay and Solange both accept responsibility for the events that have occurred. They are both aware of their roles in this private situation that has become public. We have moved forward as a family after they both apologized to each other."
At the 2015 Met Gala, Which Was Themed "China: Through the Looking Glass," Certain Dresses Were Criticised for Depicting Racist Stereotypes.
People were outraged at the gala because of the cultural appropriation in some of the designs. Sarah Jessica Parker's Philip Treacy headpiece, which was slammed for being a "dragon woman" stereotype that sexualizes and villainizes Chinese women, was one of the most heavily criticized ensembles.
In addition, Karolina Kurková donned a contentious red satin ensemble that Fashionista Fawnia Soo Hoo described as a "sexed-up version of a qipao."
At the 2014 Met Gala, a Streaker Attempted to Crash the Red Carpet
As celebrities strolled down the red carpet, a man dressed in a hot-pink thong mankini attempted to dash across it before being stopped by security.
Demi Lovato Fled the Met Gala in 2016 Due to A Celebrity Who Was "miserable to Be Around," According to Them
Demi Lovato revealed in 2018 that she and her husband left the 2016 Met Gala because another celebrity in attendance made their experience so unpleasant that they had to leave to attend an AA meeting.
Read More: James Gunn Controversy About Derogatory Tweets And Removal From Guardians Of The Galaxy Franchise
According to Lovato, "It was a pretty closed group. I recall feeling so uneasy that I wanted to drink."