Stephen Foster's emotional ballad "My Old Kentucky Home, Good-Night!" was presumably written in 1852. Firth, Pond, & Co. of New York released it in January 1853. As demonstrated by the title of a picture in Foster's sketchbook, "Poor Uncle Tom, Good-Night!" Foster was likely influenced by Harriet Beecher Stowe's anti-slavery classic Uncle Tom's Cabin.
Read More: Putin Apology to Ukraine- Putin Apologised for Russia Hitler Claims!!
The song has many different interpretations. The hymn "awakens sentiments for the slave, in which antislavery beliefs take root, bloom, and flourish," according to Frederick Douglass in his 1855 autobiography My Bondage and My Freedom. The song's release as a minstrel song by Firth & Pond, as well as its use in "Tom plays" (stage adaptations of Stowe's work with varying degrees of seriousness and authenticity to the original text) and other settings, have tainted its reception.
Churchill Downs Will Ignore Racist Ties to 'my Old Kentucky Home' Once More
The dispute surrounding Kentucky's state hymn has resurfaced, this time thanks to a member of one of Louisville's most distinguished families. Emily Bingham chose the lunch location for our interview, and let's just say she made a wise and astute decision.
Shortly before the Kentucky Derby takes place today, thousands of fans will take part in the pre-race ritual of singing 'My Old Kentucky Home.' @ByPatForde talked to a prominent local author about the continued controversy https://t.co/l0VHzWPKBq

— Sports Illustrated (@SInow) May 7, 2022
We slid into a table at Wagner's Pharmacy in Louisville's South End, a century-old pharmacy that has evolved into a no-frills diner and gift shop over the years. It serves soup, sandwiches, eggs, and bacon to horsemen and racing spectators across the street from Churchill Downs. The place is a temple to the sport, notably the Kentucky Derby.
Bingham's new book, My Old Kentucky Home: The Astonishing Life and Reckoning of an Iconic American Song, was the ideal—and cheeky—a place to discuss it. It's an unvarnished, superbly written examination of the song that has become synonymous with the Derby—the one that will bring up to 150,000 horse racing fans to their feet at Churchill on Saturday, many with tears in their eyes, as they boozily chant along to Stephen Foster's 1853 melody.
Read More: Business Growth Strategy For Small Businesses
How many of those 150,000 people are aware that "My Old Kentucky Home" is racist? Southern sentimentalism, whitewashed and inauthentically presented? When its lyrics relate the story of a slave being snatched from his family and sold downriver to die on a sugarcane farm, it's packaged as a paean to soft-edged nostalgia.
It's not simply that in the latter half of the twentieth century, racial terminology for Black people had to be altered to "people" in various stages by various institutions to make the song more palatable. The second and third verses, which are rarely sung, present a progressively grim image of life as a displaced slave. It goes beyond that.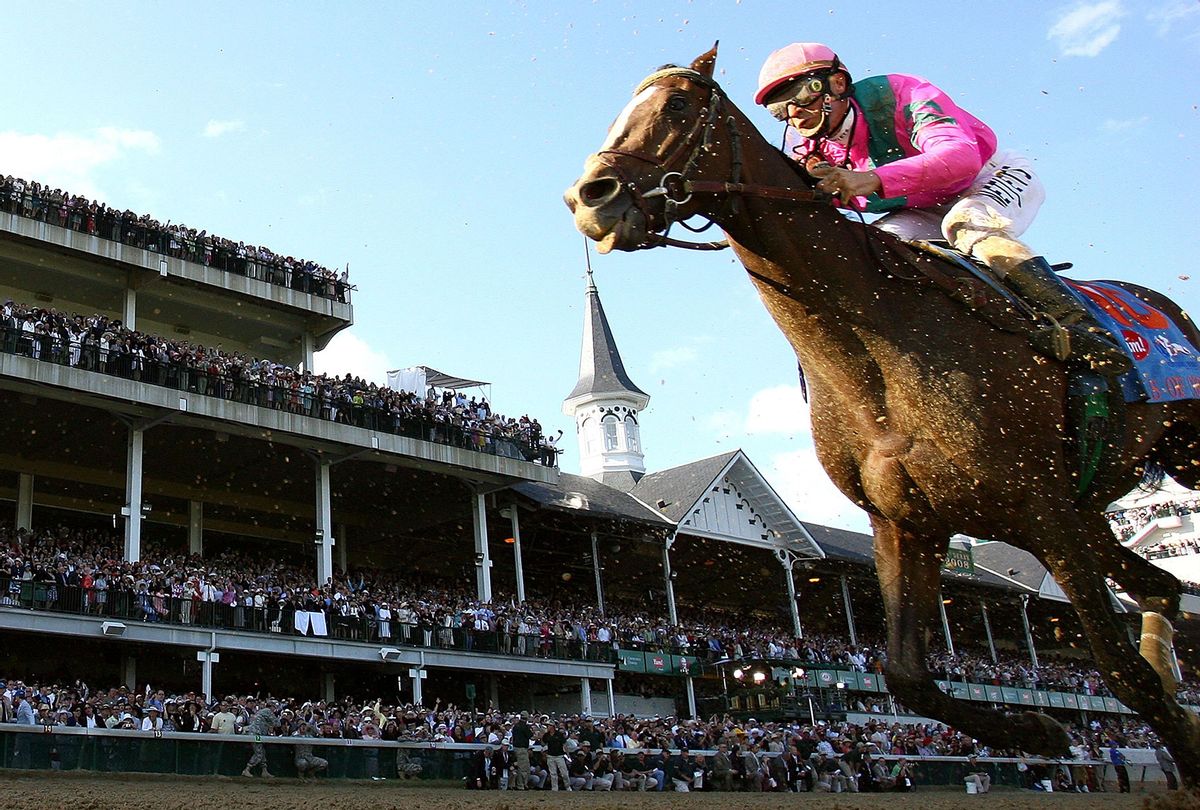 It's everything else that the song became: a staple of minstrel shows produced and performed by white people in blackface, a symbol of the romanticized "Lost Cause" version of the Confederacy, a one-size-fits-all patriotism prop, and the foundation of a Kentucky state park and tourist attraction based almost entirely on a false narrative.
Why Is My Old Kentucky House so Divisive?
"My Old Kentucky Home" is divisive because the song's content and composer's intentions are disputed, as are the song's original title and lyrics, as well as the situations in which it has been sung, such as minstrel performances, while others believe the song is a forceful rebuke of slavery.
The song is described as "a condemnation of Kentucky's enslavers who sold husbands away from their wives and mothers away from their children," as well as "the lament of an enslaved person who has been forcibly separated from his family and his painful longing to return to the cabin with his wife and children," according to Smithsonian Magazine.
According to the magazine, the song "awakens feelings for the slave, in which antislavery beliefs take root, bloom, and flourish," as abolitionist luminary Frederick Douglass, who had been enslaved, wrote in My Bondage and My Freedom.
Read More: Dan Bellino Apology- Bumgarner Addresses Umpire's Apology!!
Others, however, have called Kentucky's state song racist because of the context in which it was performed—as a minstrel song. The song was "written by a white man about a Black person being sold down river from Kentucky to the deep south to be sung by white men pretending to be black men on stages for white audiences," Emily Bingham, a Louisville-born historian who was writing a book on the history of the minstrel song, told WPFL ahead of the Kentucky Derby last year.