Claire Randall, a married military nurse from 1945, is mysteriously transferred to 1743 and plunged into a foreign society where her life is threatened in Outlander.
Claire's heart is torn between two men who are diametrically opposed in their lives when she is pushed to marry Jamie Fraser, a chivalrous and romantic young Scottish warrior.
'Outlander' Season 6 Episode 7 Recap: Jamie & Claire Face Murder Fallout & Two Weddings
This episode of Outlander is packed with drama and comedy and will go down as one of the best in the series' history. The stress level is extremely high, as it is in all great Outlander episodes, and Jamie and Claire (Sam Heughan and Caitriona Balfe) are at the center of complete and utter turmoil, as they are in all great Outlander episodes.
But, in a way that you wouldn't expect, the show manages to weave a full-length comedy into this episode.
This episode is one of the reasons why Season 6 is still one of the best seasons. Here's a little something to whet your appetite: Lizzie is perplexed by the fact that she can see two people at the same
Claire is caught red-handed and discloses a secret; Jamie must defend Claire and marry two people; Tom is a jerk; Allan rants at everyone; Roger becomes religious; Malva is still dead; Ian informs his aunt and uncle that someone is pregnant, and Brianna prepares to depart. Buckle up, because you're about to go on a roller coaster ride.
Read More: Mob Psycho 100 Season 3 Release Date: Confirmed or Cancelled?
Cast and Crew
Duncan Lacroix. Murtagh Fitzgibbons.
David Berry. John William Grey.
César Domboy. Fergus.
Lauren Lyle. Marsali MacKimmi
Read More: Somebody Somewhere Season 2: Release Date, Cast & Latest Updates For 2022!
Plot Outlander Season 6 Episode 8
The new episode 8 of Outlander's current season 6 has been given an official title. "I Am Not Alone," it's dubbed. Episode 8 appears to include some really intense, dramatic, fascinating, emotional, and maybe action-packed and exciting situations.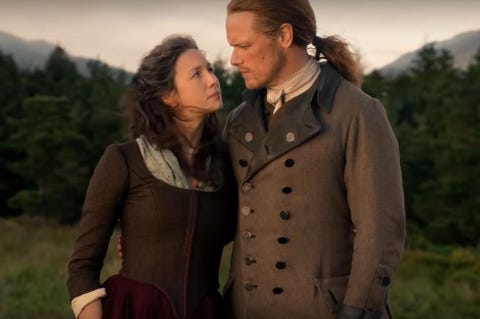 The main focus of this narrative that STARZ chooses to reveal is Claire's arrest for murder in the new episode 8. Yes, things are about to become crazy wild in this episode as Claire gets arrested on murder accusations by Richard Brown and the Committee of Safety!
However, because of growth and political tensions in the colonies, Richard Brown will have difficulty finding a judge for Claire's murder trial.
"Richard Brown and his Committee of Safety arrive to arrest Claire for murder," the official STARZ description for episode 8 states. Brown's intention to obtain a judge for a trial, however, does not go as planned because of escalating political tensions in the colonies."
Read More: What's the status of Chesapeake Shores season 6: Is it going to happen?
Outlander Season 6 Episode 8 Confirmed Release Date
The agony of waiting is over. Starz has scheduled May 2, 2022, as the release date for Outlander Season 6 Episode 8. For those who wish to view the episode in its entirety as soon as it is released. At 9:01 a.m., Starz will air the eighth episode of Outlander Season 6!
Trailer
Ratings of Outlander Season 6
A show's rating is used by everyone to assign a score to it. The ratings are usually the best predictor of whether or not a show will be renewed. Critics complimented the story, plot, and characters of Outlander's sixth season. This show received a 90% average audience rating.