Poppy Playtime is a survival horror video game created and released by MOB Games, in which the player assumes the character of a former employee returning to a toy factory 10 years after it was abandoned by the game's in-universe firm Playtime Co. after its employees vanished. In order to progress further, the player must solve puzzles, some of which need the use of a device known as the GrabPack, while avoiding numerous monsters.
On October 12, 2021, the first episode was released on Steam for Microsoft Windows, followed by Android and iOS on March 11, 2022. On May 5, the second chapter for Microsoft Windows was released. All further chapters will be available as downloadable content. On its initial release, the game received excellent reviews for its gameplay, but once the makers announced non-fungible tokens, the game received mixed reviews, with the second chapter receiving mixed reviews for its flawed debut.
Read More: Dillon Brooks Apology- Dillon Brooks Isn't Going to Apologize for Oregon's Swagger and Energy
Playtime with Poppy Dev Responds to Fnaf Circus Baby Allegations
Since poppy playtime deleted their NFT tweet… Is this gonna be another "twitter bullied a company till they listened" moment or a"badly written apology that doesn't state wether they will continue to do this" moment? Place your bets pic.twitter.com/7GnTSJrpnf

— Mii (@neetclown) December 2, 2021
MOB Games, the creator of Poppy Playtime, has issued a statement about the alleged sexualization of FNAF character Circus Baby. The creator of Poppy Playtime, MOB Games, has responded to a backlash over an animation that purportedly sexualizes the young Five Nights at Freddy's mascot, Circus Baby. Players must explore the Playtime Co. toy factory while being hunted by gigantic murderous toys in this famous survival horror game.
Poppy Playtime Chapter 2 will be released on May 5, but MOB Games is utilizing the occasion to raise awareness about numerous concerns. While Poppy Playtime has gained a lot of popularity since its release in October 2021, it has recently been the target of some criticism. MOB Games produced a series of Poppy Playtime NFTs in December, which was promptly panned by fans of the game.
Each NFT contained a piece of franchise lore, which put certain parts of the backstory behind a barrier and generated uproar. Some fans speculated that the premise of Poppy Playtime was borrowed from Ekrcoaster's survival horror game Verge. MOB Games' CEO Zach Belanger has addressed the topic in a statement.
Another dispute regarding Poppy Playtime and its creators has been addressed in a new statement from EnchantedMOB CCO Seth Belanger, which was released to Twitter by MOB Games. The problem arises from EnchantedMob, an animation studio affiliated with MOB Games, which made meme videos. The group allegedly emailed developer Ekrcoaster a series of sexualized Minecraft character memes when he was a child.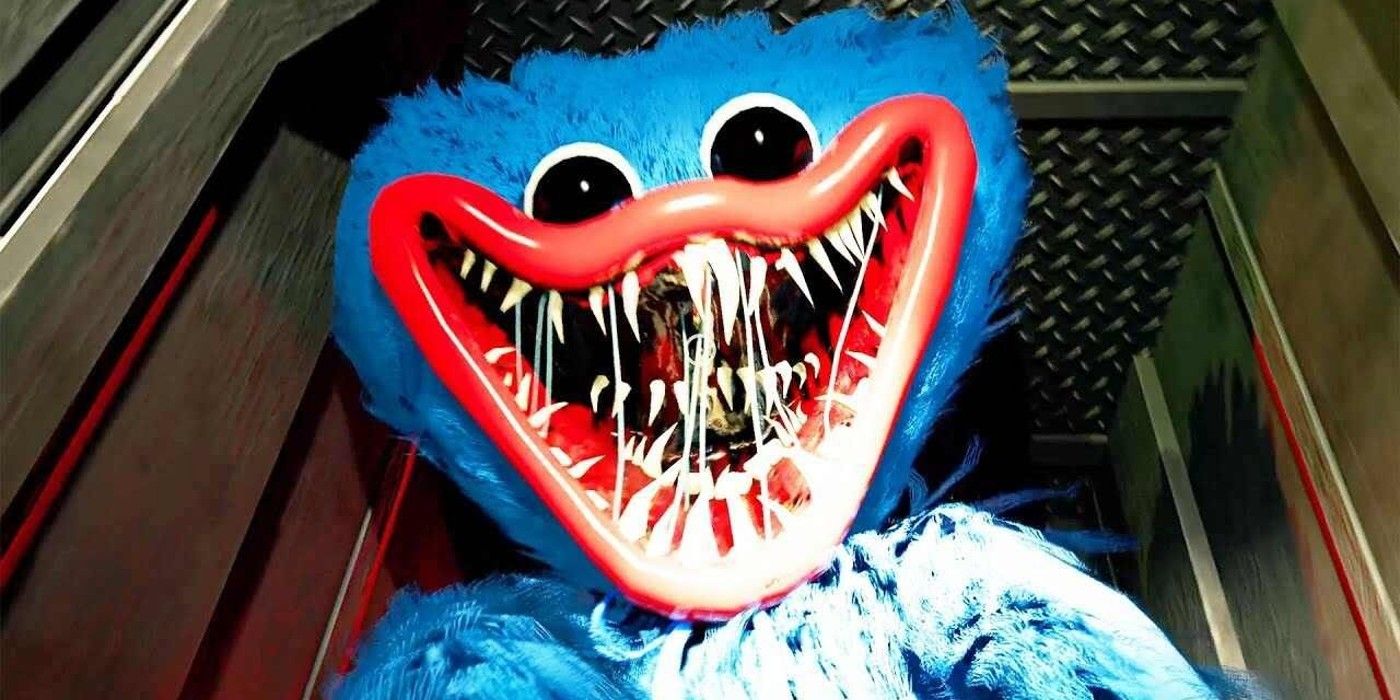 In some of their YouTube content, EnchantedMob is accused of sexualizing Circus Baby, a Five Nights at Freddy's character who is possessed by the soul of a minor. Seth Belanger firmly disputes both charges in the statement below, calling the use of the term "minor" in regard to Ekrcoaster "misleading," adding, "We were all kids at the time." While MOB Games is laying the road for Poppy Playtime Chapter 2 by addressing criticisms, it appears the developer has also made the first Poppy Playtime free to play on Steam to commemorate the second chapter's premiere, says Belanger.
Read More: Colleen Ballinger Net Worth: How Wealthy Is This Celebrity? Luxury Lifestyle!
The first portion of the survival horror story has been made fully free ahead of the release of Chapter 2, most likely to attract new players to the game ahead of Chapter 2. Players will return to the Playtime Co. facility in the upcoming sequel to battle a new monstrous toy known as Mommy Long Legs.
Poppy Playtime has become a huge hit with horror enthusiasts, but MOB Games is still mired in a legal battle. While Seth Belanger's candid response to the criticism of the sexualization of Five Nights at Freddy's Circus Baby and Ekrcoaster's Minecraft character is commendable, some Twitter users found the apology unconvincing. In light of the controversy, it's unclear whether the upcoming chapter of Poppy Playtime will achieve the same heights as its predecessor.
I Apologise for Slandering Any and All Poppy Playtime Lovers, but In My Defence, the Game Company Sells Nf Ts
To be honest, I'm astonished there are so many incredibly cool-looking games that I would have never heard of if it hadn't been through the channel Super Horror Bro. Watching those "explained" videos at random lead me to my latest obsession (Andy's Apple Farm).
I'm amazed I'd never heard of Alice Madness Returns or White Day: A Labyrinth Named School until discovering that channel. I was terrified just watching the movie explaining the different ghosts and seeing the videos and whatnot. Then I do some research and discover that it used to be even scarier???? And they have to patch the game simply to get people to finish it???? WHAT???????
How is that not extremely well-known on the internet???? And yet, what is this Poppy Playtime thing??? I haven't watched much of it, but what I have seen pales in comparison to what a video on White Day has shown me.
Like, and they both have lore, so I know it's not finished yet.
Read More: Cara Delevingne Dating List- Ashley Benson, Jake Bugg, and Other Actors and Musicians Have Been Cara Delevingne's Past Lovers!!
I haven't played either game or formed an opinion on it, but just by watching YouTube videos, I can tell which one I like.