'Rebelde' Season 2 and 3 are rumored to be in the works after the positive reception of the first season.
Rebelde's second and third seasons are likely to be announced by Netflix.
This legendary school's Music Excellence Program is back after a six-year hiatus, with a new batch of students anxious to make their mark.
"Needing season 2 & 3" and confirming "the nostalgia was definitely there" were among the comments provided by fans.
The Netflix original series Rebelde, about a group of Mexican high school students, debuted on the streaming service on January 5.
Even though it's called a "reboot," the Netflix series is actually a continuation of the renowned Mexican opera of the same name that aired in 2004.
Also read: Call The Midwife Season 11 Episode 6 Release Date, Cast, Plot Twists And Much More You Need To Know.
Rebelde Is A Reboot of Mexican Daily TV Series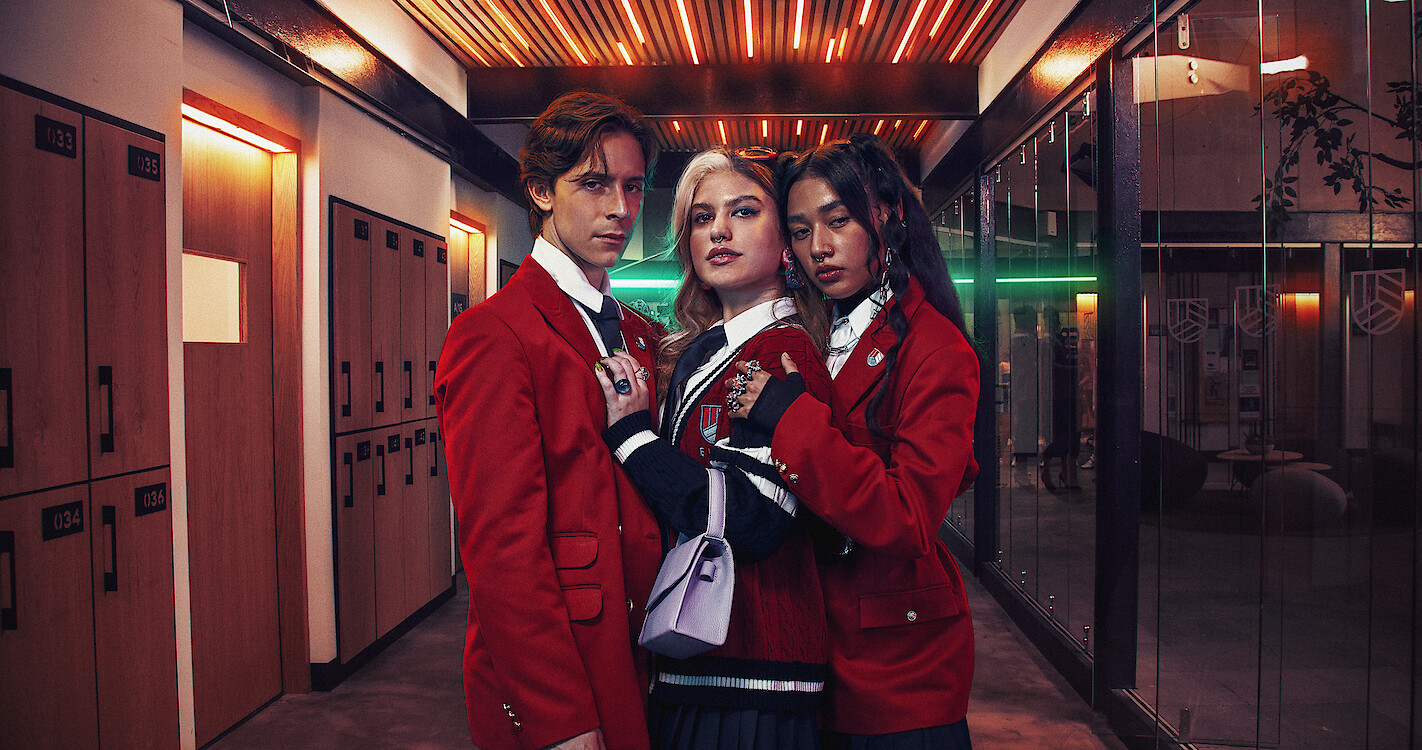 The new streaming series is situated in the same universe, despite the fact that the characters are fresh.
New pupils at Elite Way School compete in the Battle of the Bands as the show monitors their progress. While growing up, finding love, friendship, and stardom, each youthful character faces their own unique challenges.
To make matters worse, Elite Way School is being actively thwarted in its aspirations by a dangerous rival known as the Lodge.
Fans of the original Mexican soap have reacted positively to this updated version. Many people have expressed their admiration for the handsome cast of characters on Twitter, cheering for their romantic relationships and trying to appear like them.
Azul Guaita, Sergio Mayer Mori, and Franco Masini make up the roster of want tobe stars. Estefana Villarreal, who portrays Director Celina Ferrer in Netflix's Rebelde, is a returning cast member. Celina, who first participated in Rebelde as a cast member, is now taking on the role of director.
Also read: When Calls the Heart Season 9 Release Date, Cast, Trailer and More Updates!!
Who knows what Netflix's Rebelde will look like in the second season?
ready to meet the new generation of students at Elite Way School?

REBELDE is now streaming – only on Netflix pic.twitter.com/ZYxws5K2Rb

— Con Todo (@contodonetflix) January 5, 2022
Season 2 and Season 3 may be in the works, despite the fact that the show was billed as a miniseries.
Many fans are eagerly awaiting the finish of the first season. After the credits roll and a major revelation is made, fans are clamoring to find out where the story goes next for their favorite characters.
It's possible that Netflix will revive Rebelde with a three-season run, similar to the original show's length. However, Netflix has yet to give it the go-ahead.
Are there any upcoming updates on the status of Rebelde's third season? For the most part, Netflix waits until the end of the first season before deciding whether or not to order additional seasons.