Samuel Pepper (born March 26, 1989) is a prankster, TikToker, and former YouTuber from the United Kingdom. He started his YouTube channel in 2010, and as of October 2020, it had over 2 million followers and 55 million video views.
Since March 2017, he hasn't uploaded any new content to his YouTube account. Pepper now has over 4 million TikTok followers as of October 2021.
Pepper was born in the English town of Ashford. He is of Greek ancestry. Pent Valley Technology College was his alma mater.
Read More: Rich Strike Controversy- Kathy Guillermo, Senior Vice President of Peta, Issued the Statement
What Became of Sam Pepper?
Sam Pepper, a former competitor on the UK's version of Big Brother, is one of the most controversial stars and channels on YouTube, thanks to his incredibly sexually explicit films, which nearly got him blacklisted by YouTube itself.
Even though Sam Pepper wasn't the most likable character in the Big Brother house, he discovered a new love: the spotlight. Big Brother taught him that he could be a popular figure, so he started filming YouTube videos. Despite Pepper's artistic background (particularly, graffiti), his YouTube channel mostly consisted of prank videos with millions of views. The Big Brother House antics must have triggered something in him.
The Nature of These Prank Videos Leaves a Lot to Be Desired
Pepper's prank movies were so close to being "pranks" that many of them had him getting uncomfortably near to ladies and seeing how they reacted. He attempted to kiss them in some videos. Others showed him inappropriately groping them. It's fine if you're wondering why no one has done anything about it. It's already been done.
His community of followers eventually had a problem with a recent prank film he put out in late 2014, in which he touched random women's buttocks and then pretended it wasn't him. However, the effect of this response drove him to believe that until he exposed the truth about the films, his channel would completely turn against him. They were phony.
Almost all of the videos he was producing had been produced using actors. That doesn't exonerate him entirely, because staging a "prank" sexual assault video is a strange thing to do.
This allegation was called into question after multiple women accused him of sexually harassing and abusing them outside of his movies. These claims have not been proven in court, but you may learn more about them here: ent-claims
Read More: Bobby Lee Controversy- Brendan Schaub Reddit Bobby Lee Drama!!
So, what's a YouTube star to do when he's accused of sexual assault and his subscribers are steadily dwindling? Should you leave YouTube? Come out and tell it how it is on his channel? Nope!
After the storm passed, Pepper returned to shooting prank videos, but the number of views he received was nowhere near what it had been. This is when he devised "the bomb," the one prank that he used to reclaim everyone's favor and popularity.
On His YouTube Channel, He Posted the "killing Best Friend" Hoa.
Pepper kidnapped one of his buddies in the video while another friend and Pepper pretended to shoot someone offscreen. While this film did not bring him back into the public's good graces, it did make him popular again, albeit in a negative sense, because everyone couldn't believe what he had done. Many people chastised and abused him, to the point where a petition was created to remove him from YouTube entirely.
After that, Sam Pepper's life fell apart. He deleted all of his social media accounts and posted a video on his YouTube channel called "I'm Sorry" in which he emptied his guts and admitted that all of his videos were faked.
We have a deleted 2014 video of @LoganPaul lassoing women in the street and not letting some go until they kiss him.

It was a collab Youtube video with Sam Pepper, who weeks later would be investigated by LA police for a violent sexual assault (Source: https://t.co/Ce6FCDXGw0) pic.twitter.com/AWf0psTJB7

— MeTube (@MeTubeDoc) June 5, 2021
He went silent for a while before reappearing, usually to complete 24-hour activities like "trapping oneself inside of a box" and exploring dilapidated old houses, none of which sparked any issue. However, for no apparent reason, YouTube demonetized that channel. Pepper didn't mind, claiming that he was no longer reliant on YouTube money and that he was financially secure.
TikTok's New Beginnings
Pepper continued to publish videos on YouTube after the problems, but in 2018 he uploaded his final video to the website, instead of focusing on the new social media network TikTok.
Pepper has re-established his online following, and as of this writing, he has 2.1 million TikTok followers, barely shy of his YouTube audience.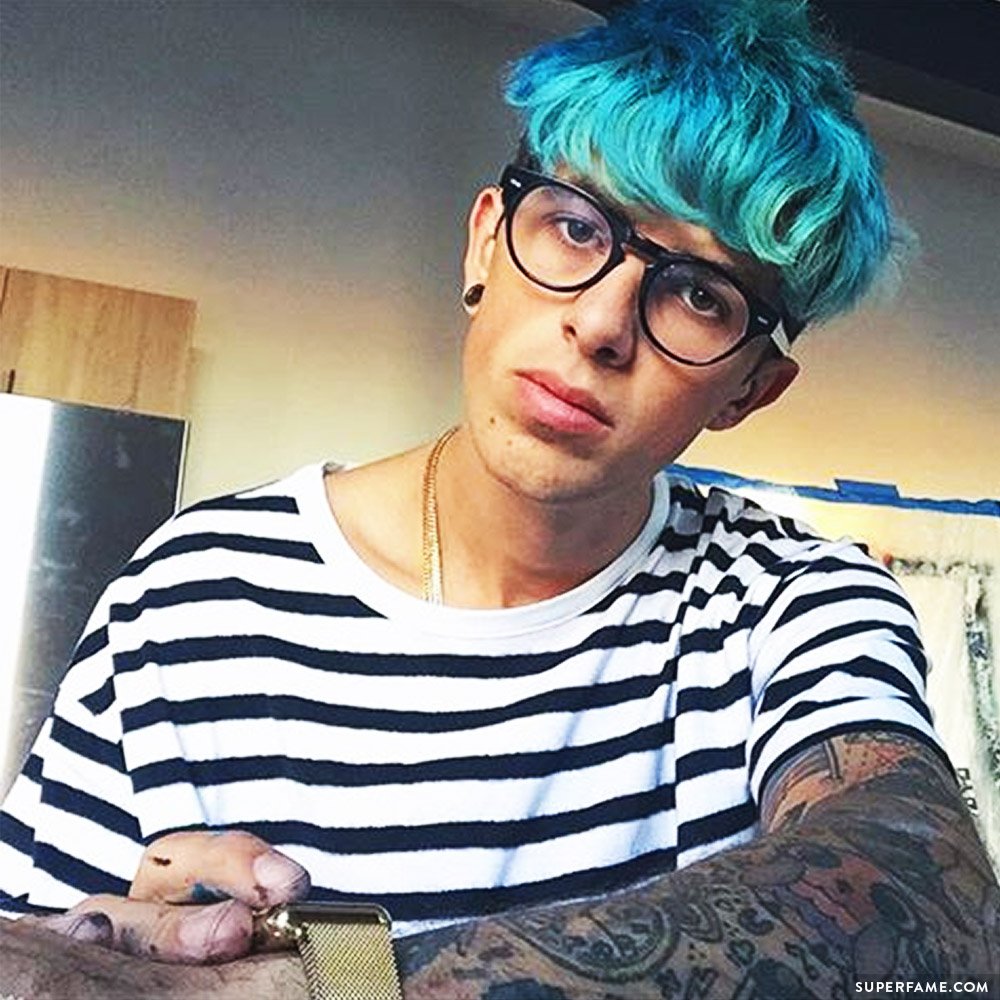 Read More: Sfwa Controversy: Complaints About the Writers of The Future Contest!!
Pepper uses TikTok to share a wide range of content, but his specialty is short funny films.