The battle for the title of the biggest smartphone manufacturer in Europe is increasingly heated. with Samsung and Xiaomi and getting closer.
While Samsung continues to remain firmly in the lead with a market share of 30, 4%, on the other hand Xiaomi is approaching with great strides, already counting on a quota of 21,6%. These data were revealed by the most recent report by Counterpoint Research.
In the same report there are still some very interesting numbers. Regarding the level of growth from year to year, Xiaomi presents impressive ones 67%, while Samsung continues to lose ground (-15%). However, with regard to the evolution since the last quarter, both brands present a deficit of 6%.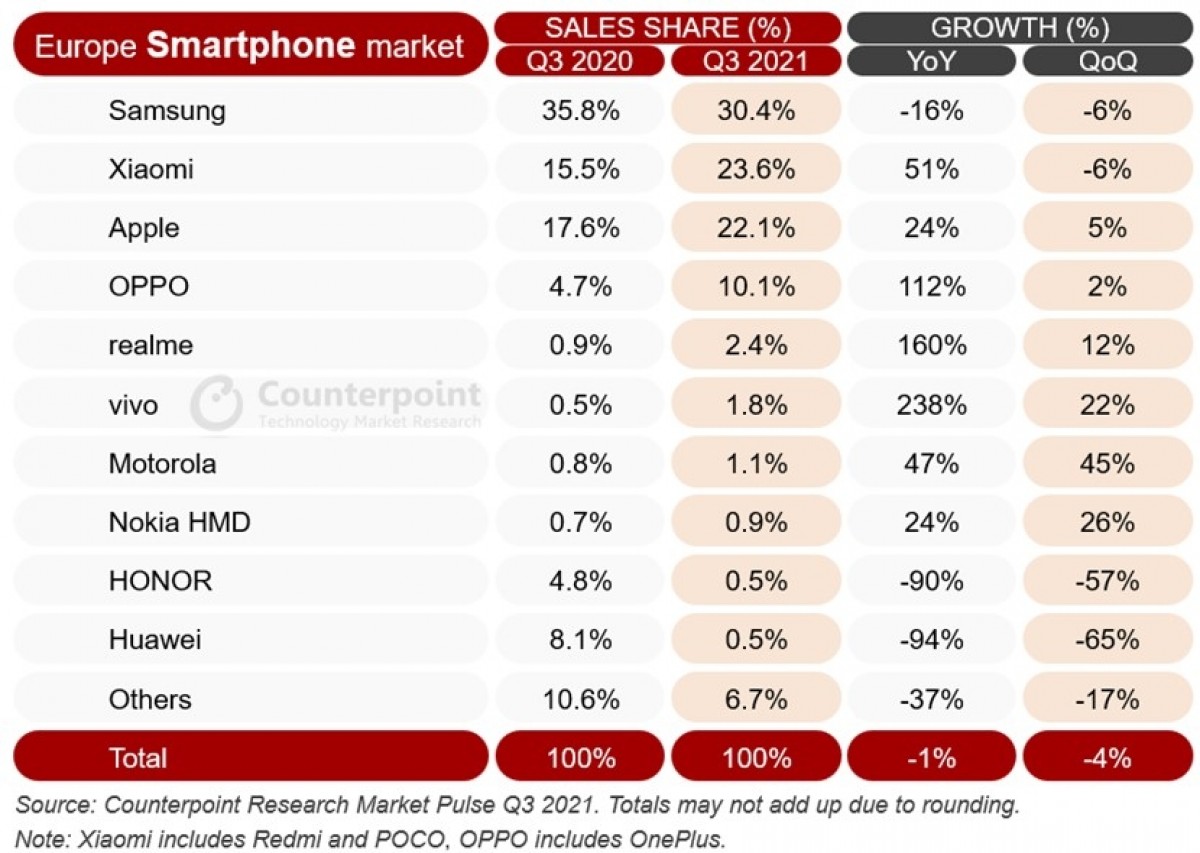 Wholesale Android smartphone why hackers? 5 ways to get it back!

2021