Sheryl Kara Sandberg (born August 28, 1969) is a business executive, philanthropist, and billionaire from the United States. Sandberg is the chief operating officer (COO) of Meta Platforms, a post she will leave in the fall of 2022, as she announced on June 1, 2022. She is the founder of LeanIn.Org as well. She was named COO of Facebook in 2008, making her the company's second-highest official.
She was voted to Facebook's board of directors in June 2012, making her the first woman to serve on the board. Sandberg was credited with turning the company profitable as the head of the advertising division. Sandberg was vice president of global online sales and operations at Google before joining Facebook as COO and was also involved in the company's philanthropic arm, Google.org. Sandberg formerly worked as the head of staff for US Treasury Secretary Lawrence Summers.
Sheryl Sandberg Is Leaving Meta at The Moment, but She Has Been Leaning out For Years
Sheryl Sandberg is stepping down as Meta's second-in-command after 14 years as the company's top executive. Sandberg announced her departure from Facebook in a letter on her profile, saying she'll be focusing on her foundation, humanitarian endeavors, and family. When Sandberg leaves this fall, Meta's head of growth, Javier Olivan, will take over as COO.
The departure of Sandberg is a major shakeup for Meta, but those who have followed Sandberg's career know it's been a long time coming. Read more in a Quartz profile from 2021, "What Ever Happened to Sheryl Sandberg?"
The Shifting Power Balance Between Sandberg and Meta
In the years following the 2016 US presidential election, both Meta and Sandberg were dogged by controversy, with Sandberg, in particular, facing backlash over the Cambridge Analytica scandal, the spread of misinformation, and Facebook's oversight failures with regard to everything from militia members planning the US Capitol riot to posts perpetrating genocide in Myanmar. She was recently in the news for allegedly pressing the Daily Mail in the United Kingdom to kill reports about an ex-boyfriend. (Meta informed Bloomberg that Sandberg's resignation had nothing to do with the latest allegations and that the firm had conducted its own inquiry into the problem, which it had concluded.)
Read More: Sheryl Sandberg Net Worth, Childhood, Work-Life, Investment in Facebook, And Controversies
Following these issues, the New York Times and the Wall Street Journal claimed that the power dynamic within Meta altered, with Zuckerberg taking on responsibilities that he had previously delegated to Sandberg. The Journal claimed in October 2020, citing anonymous Meta employees, that Sandberg had taken to saying, "I serve at the pleasure of Mark and the board."
That's not to say Sandberg hasn't remained an important figure at Meta and Facebook. But it's undeniable that Zuckerberg has taken on a more public role in recent years, at least in part because, as Meta came under more scrutiny from US lawmakers, Zuckerberg needed to deal with Congress more personally. Sandberg, inevitably, faded from the spotlight as a result, especially when compared to her notoriety during the Lean In an era in the early to mid-2010s.
What Will Sheryl Sandberg Do Now That She's No Longer with Meta?
Sandberg went further in her way to underline the strength of her cooperation with Zuckerberg in her farewell statement, which comes after years of conjecture about Sandberg's evolving role at Meta. "I have never had to turn to Mark at the vital moments of my life, in the highest highs and the depths of true lows, since he was already there," she wrote. In his own statement about Sandberg's leaving, Zuckerberg was equally effusive, noting that she will continue on the company's board of directors "so we can benefit from her insight and experience."
Sandberg claims she has no plans to enter politics or take on another business position in the future. But by leaving Meta behind, she's letting go of the never-ending controversies that come with it and possibly opening up new avenues for reinvention.
Taking a Look Around the Corners
She gave commencement speeches in which she encouraged graduates to "bring their complete self to work" and "be real" in their careers. She shared updates on Facebook about the significance of mental wellness. When Hillary Clinton ran for president, it appeared that Sandberg might be chosen for Treasury Secretary (Larry Summers, who had previously held the position, was a mentor).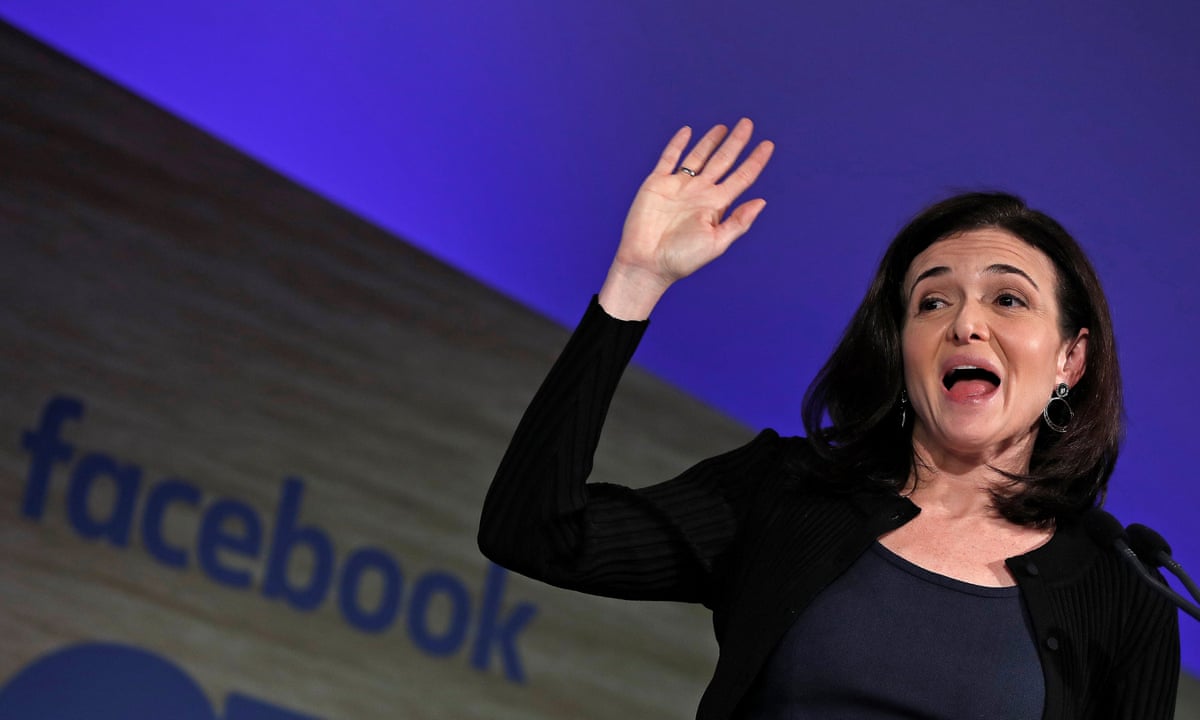 Sandberg's husband, SurveyMonkey CEO Dave Goldberg, died unexpectedly in 2015, prompting her to channel her own honesty maxims and write "Option B," a book that weaved together her grief with stories of how tragedy can promote growth and perseverance. "Sheryl's writings have had a significant impact on individuals," said Kim Scott, who worked under Sandberg at Google and wrote a management book called "Radical Candor" that included anecdotes from her time there. "It helps everyone when someone like Sheryl is ready to make herself vulnerable and reveal her faults."
Her management approach has also become legendary. "One of the best things about working with Sheryl is that she never wastes anyone's time, whether it's her own or someone else's," Scott remarked. "She was dead serious about getting things done."
Read More: Who Is Sheryl Sandberg Dating- Relationship Timeline of Sheryl Sandberg and Tom Bernthal!
https://www.instagram.com/reel/CbSrl_BFaay/?utm_source=ig_web_copy_link
Sandberg "liked everything about scaling," according to Dan Rose, a venture investor who worked with him for almost a decade, and was "a demanding boss who held me to a high standard" — someone who pushed him hard but also celebrated him and instilled lifelong loyalty.
Sandberg headed the company's public policy division, which became a lightning rod for criticism over alleged censorship, misinformation, and controversies over politicians who later exploited Facebook to manipulate the public. Sandberg was "very crucial" in building up the company's roster of personnel directly managing those concerns, according to Katie Harbath, a former Facebook public policy director and Republican aide.
She and Joel Kaplan, who would go on to become the company's top Republican and vice president of global policy, were both hired in 2011. Harbath noted, "Sheryl was really good at peering around corners and thinking a little bit longer term." "At first, Mark was adamant about not being involved in public policy."
To Know More Latest Updates You Can Visit Our Official Website: Techstry