Trey Parker and Matt Stone produced the animated series South Park for Comedy Central, which was developed by Brian Graden. Stan Marsh, Kyle Broflovski, Eric Cartman, and Kenny McCormick star in the show, which follows their activities in and around the namesake Colorado town. South Park is known for its profanity and dark, surreal humor, which satirizes a wide range of themes aimed at an adult audience.
South Park was created by Parker and Stone from two animated short films titled The Spirit of Christmas. The second short became one of the first Internet viral videos, which led to the production of South Park. Cutout animation was utilized to create the pilot episode; later episodes employed computer animation to mimic the cutout technique. A vast ensemble cast of recurrent characters may be found in South Park.
Read More: Old Kentucky Home Controversy- Why 'my Old Kentucky Home' Is so Controversial?
South Park: The Ban on Episodes "200" and "201"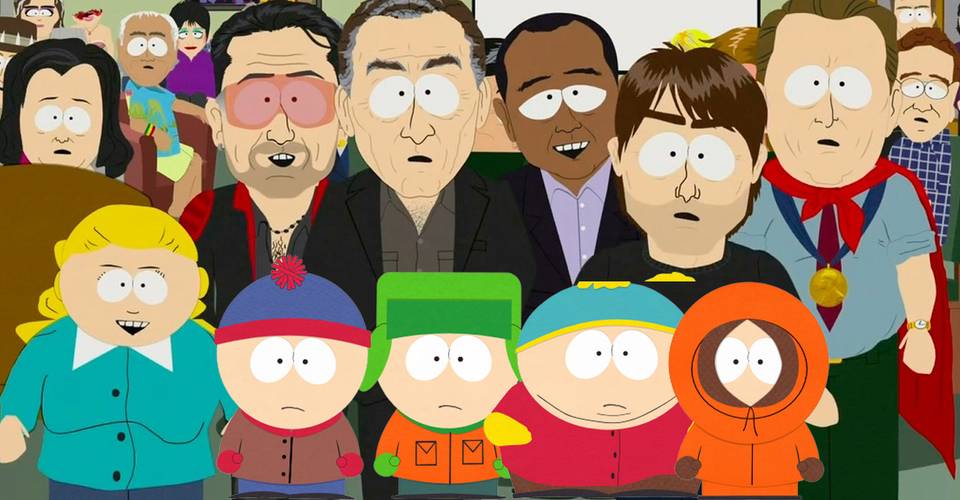 South Park is notorious for its raunchy and controversial content, but some episodes have sparked such outrage that they have been banned. "200" and "201" are two South Park episodes that have been banned. While several South Park episodes have aged poorly, "200" and "201" made such a stir that they were removed from circulation on Comedy Central, South Park Studios' website, and any streaming platform that airs the program.
In total, five South Park episodes have been banned, but the season 14 episodes "200" and "201" are particularly well-known since they prompted a massive uproar from Middle-Eastern terrorism groups due to their representation of the Prophet Muhammad.
South Park, which was created by Trey Parker and Matt Stone, was recognized for its crude animation and subject matter until shifting to more political and current-events-based comedy. Despite its controversial content, the show has won numerous prizes and accolades, including Primetime Emmy Awards, and its popularity has not waned, with the show continuing as one of Comedy Central's most-watched shows.
The South Park season 14 episodes "200" and "201" deal with censorship. The plot references various previous storylines, including the season 10 episode "Cartoon Wars," which was inspired by the Jyllands-Posten Muhammad cartoon dispute. Cartman attempted to persuade Fox to cancel Family Guy — a show he despised — by appealing to the network's concern of an imminent representation of the Islamic prophet Muhammad in the two-parter.
Themes in South Park Episodes "200" and "201"
The episodes "200" and "201" of South Park revolve around prior events and conflicts, with Parker and Stone testing the limits of censorship, particularly in the case of Muhammad. The inability to show Muhammad was the primary topic of the episode, which was irritated by the fact that they could show Jesus and other religious icons. Throughout the South Park episode, prior celebrities are enraged by the town of South Park's constant ridicule and mockery of them, and they want to steal Muhammad's talents so that they will not be shown or humiliated.
Muhammad is not shown in South Park season 14, episodes "200" and "201," despite his appearance in season 10. Over the character, a black box with the word "censored" emerges. Furthermore, the line at the end of "201" was fully bleeped – a decision made by Comedy Central to censor the episode in fear of retaliation.
Why Are Episodes "200" and "201" of South Park Banned?
South Park faced flak for effectively ridiculing the Danish Muhammad cartoons controversy, as expected. Jyllands-Posten, a Danish tabloid, published insulting photos of the Prophet Muhammad in 2005, sparking worldwide riots and death threats. The Prophet is not authorized to be represented in any form in Islam traditions; the publication published the photographs anyhow, despite protests from several important Muslim organizations.
Following the airing of the episode "200," threats were made against the show's creators as well as Comedy Central if they continued to showcase Muhammad's visage.
Read More: Die Antwoord Controversy, He Postponed Their Dallas Show & We're not surprised by this outcome
Threats and veiled comparisons to Dutch director Theo Van Gogh, who was assassinated after a film he made depicted brutality against women in various Islamic countries, were made. While Trey Parker and Matt Stone fought censorship and defended their work, Comedy Central significantly censored the episode to protect its staff. In addition, the network banned "Cartoon Wars Parts 1 and 2" and deleted "Super Best Friends" from the South Park roster. All five episodes are now prohibited.