Survivor Season 42 Episode 6 Review
The Hourglass twist is back, but this time with a few much-needed improvements. The Merge is here.
Spoiler Warning: Survivor Season 42 Episode 6 Spoilers Are Ahead
When it comes to the Merge, Survivor 42's players are eager to get started on their individual challenges, since they no longer have to put their tribe's interests ahead of their own.
When the Merge comes around, the action really heats up and the crazy strategies start to emerge. There are a lot of well-known players in this group, and it appears as though there could be a lot of strong contenders.
As in Season 41, only half of the castaways are immune to the next Tribal Council, which will be held in Season 42.
Also read: Rupaul Drag Race All Stars Season 7, Theres A Surprise For Queens & Fans Have A Look
Additionally, one player is sent to Exile Island and has the option to crush an hourglass and change the game, a twist that may have very well helped the eventual winner secure their triumph in Season 41.
To prove that even the twists from 41 that people didn't like might have a decent base for an idea if production could simply modify a few things, they changed this twist and it worked better this time around.
Good and bad player relations were a major theme in this episode. Because one of the primary reasons super-fans tune in to Survivor is to witness the contestants' social games and the true bonds they form amongst themselves, this is always a highly effective strategy.
At the Ika camp, Tori and Rocksroy appear to be having a conversation. Even though Rocksroy claims he's not hiding anything, Tori is concerned that he is withholding information concerning his journey to Shipwheel Island.
It's going to be interesting to watch if Tori's hard games will catch up to her later on (to be fair, it does briefly make her a target in this very episode).
As a result of the Reward Challenge, the tribes have finally merged in a way, and the players are ordered to discard their bonuses.
Once again, this is not the whole Merge, as first two sets of people will compete in the task, and whomever wins gets immunity from the next Tribal Council in addition to a nice meal that is not simply an advertisement for Applebees.
Also read: Romantic Comedy Anime Series Horimiya Season 2 Release Date, Plot And Other Latest Updates!
For the first time this season, the players are told up front that the winning side's choice of player to go to Exile Island has the power to alter the outcome of the game, and they have the option to send a member from their squad.
Because it allows players to plot and take greater control of the situation, this is an excellent variation.
It is Rocksroy, the lone survivor, who decides to take use of the opportunity to relax and enjoy the stunning beauty of Fiji.
His enthusiasm for the sights around him is explained by the fact that he has a medical problem with the coning in his eyes and may lose his sight as a result of it.
There are two options for him: he can either change history by smashing it, making himself and all other players immune, or he can leave things as they are (which means he won't have any enemies on his back).
We finally got some time with Rocksroy, and it's possible that this is the beginning of him being an important figure in the post-Merge game.
Players from different tribes are forming bonds at the nearly-Merged camp. Much of this episode focused on showcasing the forming bonds and deep dialogues among the characters, which was heartening to witness firsthand.
Also read: HBO Series Avenue 5 Season 2 Filming Wraps Up, Know About Possible Release Date, Cast & Other Updates
In overall, this season seems to be more about relationships than benefits, which makes for a lot more engaging narrative.
Jonathan and Mike have a common interest in being the "strong boys," and how that has a negative connotation.
With their shared experiences as members of the LGBTQ+ community, a mutual admiration for Hai's openness and self-confidence, Romeo reveals that he has felt the need to hide a part of himself his entire life because of the stigma attached to being gay.
While it's fun to spend time with your friends, this is also the time when the game really gets going, with people making plans and creating alliances.
As soon as they come at the Immunity Challenge, a group of members from all three tribes has formed an alliance, and this alliance already has a voting strategy.
As a result of this episode, Hai has been elevated to the level of a strategic threat, and he may potentially reach the final three.
There's no surprise in the fact that Rocksroy chose to destroy the hourglass at the Immunity Challenge, as it assures him and many of his pals immunity.
In an attempt to argue with him, Tori claims that she offered him a chance to change things by sending him to the island, and that it's disrespectful of him to turn that around and force her to compete for immunity now.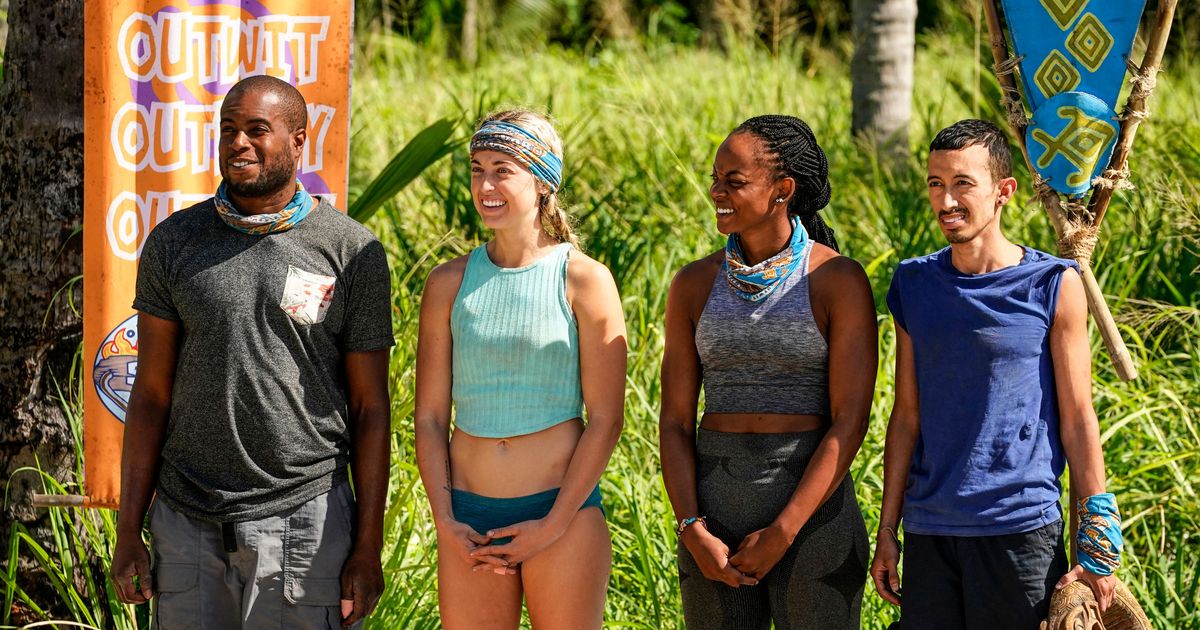 Since the rest of the tribe noticed Tori's intense play style and her peculiar choice of hill to die on, she'll likely become a target for the tribe. However, it makes no difference this time around because she earns immunity in the challenge.
Back at camp, Hai's alliance is rushing to find a replacement for Chanelle and Tori, both of whom are now immune, as their primary targets.
At first glance, it appears that Jonathan and Maryanne are at the centre of the conflict. As a result of his action at Shipwheel Island, Omar emerges from the shadows and begins influencing people's views and forming alliances, even though he doesn't even have a vote.
He raises Lydia's name as a potential candidate and even seems to sway a few people. As the season progresses, it will be interesting to see how well he plays with more strategy than he displayed in the beginning of the season.
Because of the large number of names spoken out loud during Tribal Council, the final vote was somewhat tumultuous.
Even though there are a large number of players who have not yet established alliances, it's possible that no one had an united vision and that everyone had a slightly different plan in mind.
Also read: American Television Sitcom Curb Your Enthusiasm Season 12 Is Confirmed Or Cancelled? Check Now!
Lydia is sent home with six votes, thus it appears that Omar's plan worked in the end. Even Hai, Lydia's closest supporter, voted with Omar's block.
It's obvious that these people aren't as united as they think they are, as many of these tribes were already divided before the Merge.
Merge was a solid episode, with plenty of fascinating strategy and player relationships, and a much-needed break from the dreadful hourglass twist.