Survivor's Recap: A Double Elimination and a Racial Debate Disrupt Tribal Council Suddenly
Two castaways were voted out on Survivor on Wednesday night in a highly unusual and emotionally charged Tribal Council.
After the united tribe was separated into two for separate votes, race was once again a heated topic, similar to Liana's passionate speech from last season.
Two other players had strong feelings about the way things were turning out when Chanelle was joined on the jury by another Black member.
After that, there was a lengthy discussion about the "burdens and advantages" that people bring to the game and how those may frequently create additional obstacles for people of colour in the game. Let's get started straight away and unwrap it all.
As a result of the voting in Tribal, Hai feels betrayed. In spite of Hai's charge, Romeo has no intention of admitting his guilt. Romeo says, "I knew it would make him squirm."
"I was able to get him to stress out." That doesn't mean they're not "stupid," but if they're aligned with the numbers, they're not too dumb, right?
Rocksroy and Jonathan had alternative plans despite Hai's desire to kill Romeo. When Rocks proposes an alliance with Mike and Jonathan, he'll have to persuade Hai and Omar to join as well.
Mike and Jonathan, two of the season's largest players, are wary of being ambushed simply because they are the most obvious targets.
Mike and Johnny are going to be too much for Omar, but the actual problem is that Rocksroy hasn't even spoken to Omar before tonight! On the other hand, Hai isn't a fan of it either. He declares, "I am not a member of the misogyny club here!"
"I'm bothered about Rocksroy's demeanor towards others. He's rude and obstructive, and he frequently leaves people hanging… Whenever Rocksroy wants to talk strategy, you only talk strategy with him." Detection of no falsehoods. The guy's social skills may use some polishing up.
Also reading: Workin Moms Season 7 Release Date, Cast, Trailer And Many More Updates You Need to Know!!
Immunity Is Up Again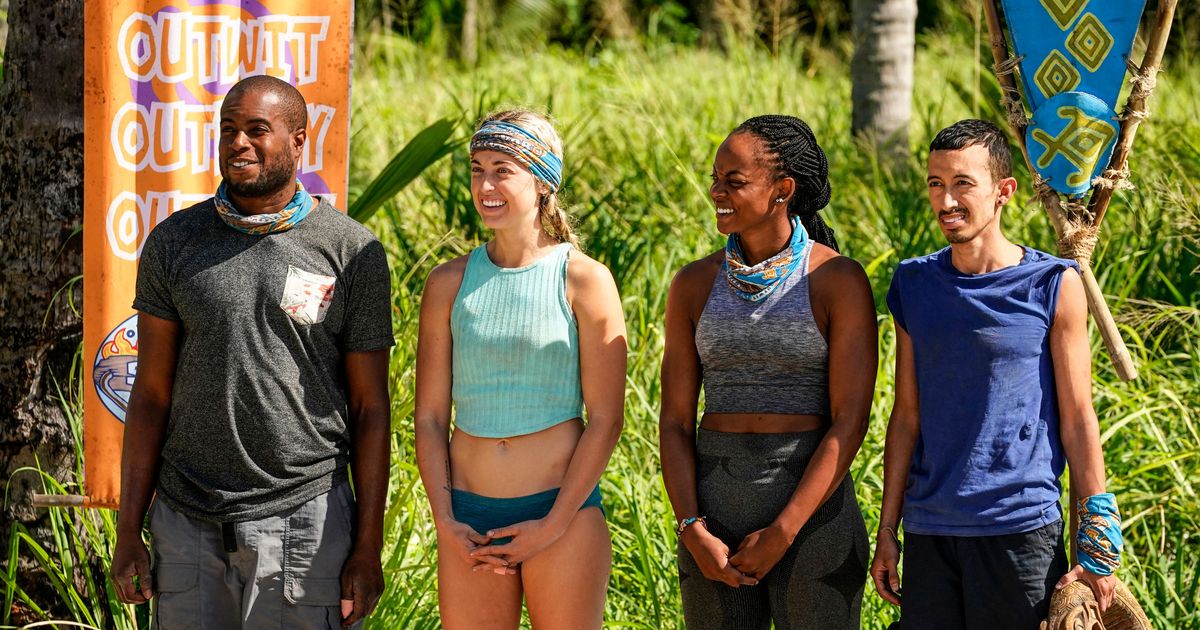 As we've seen before, this is a classic challenge. A triangular perch that bobs in the water must be balanced by two teams of players. They're out if they make contact with the platform or fall in.
Two teams will compete for immunity, and the team with the most votes at the end of the competition will receive a beef and veggie kabob smorgasbord. So they'll know who was first out of the gate when they vote last.
The following are the breakdowns. There are five members of Blue's team: Drea, Jonathan, Tori, Lindsay, and Maryanne (in that order). Mike, Rocksroy, Omar, Romeo, and Hai make up the Orange team.
The sea and the wind are not cooperating at the time of the leap. Within seconds, most of the players are eliminated by the rising surges.
Orange is represented by Hai, while Blue is represented by Lindsay and Jonathan. Jonathan gains immunity, and Hai eats it soon after, giving Jonathan's team the large feast.
Camp
After the challenge, the two groups have been split, and Romeo is talking about it as if it's Game Over. Omar and Hai, on the other hand, aren't going to go down without a fight.
It's not easy for Romeo to trust Hai, whom Omar refers to as "the sneakiest weasel," because he doesn't know what he's doing.
Although he thinks it's the best strategy, Hai doesn't want to make the decision without Mike's approval. It doesn't sit well with Mike, though. He fears it may diminish his credibility in the eyes of his teammates.
Tori and Drea are at the bottom of the pecking order at the other beach, where the ex-Takus hold sway. During a conversation with Maryanne, Jonathan reveals that Maryanne is the decoy vote in order to get rid of Drea and her 75 advantages from the game.
We can tell that Jonathan is really getting to her since she doesn't enjoy being talked to like a child. She then goes to tell Tori about the plan to remove Drea from the position of head coach. (Why is it that every time someone tells Tori something, I start to worry?)
By telling Drea they're planning on discarding Maryanne's idol, Jonathan raises a red flag for her. As a result, Lindsay is present to point out to Jonathan that using Maryanne as a decoy would be a terrible idea.
A Taku member, Maryanne's idol, and an additional vote are all at risk if Drea plays the idol. In light of Drea's dislike for Tori, why didn't Jonathan paint the decoy target on her?
Jonathan berates Lindsay for not paying attention to him, saying, "You're not listening to me." Tori and Drea's feud is something that Lindsay should use to her advantage. If I'm not mistaken, he appears to be on a power trip after winning immunity.
Also reading: Star Trek Picard Season 2 Episode 10 Release Date, Time and More Updates.
First Tribal Council
After seven seconds of talking on the elements, Mike focuses on how quickly things may change. "A little bit more mellow" is how Rocksroy describes the day, which reveals how far his head is buried.
Mike, on the other hand, verifies that "we didn't scatter today," therefore he believes everything is safe and secure. These men are about to have a huge shock!
In an effort to get everyone's attention, Jeff casually emphasizes the Shot in the Dark's potential to ruin everything.
It's time to take advantage of the Shot in the Dark! What if you were to win?" Although the show's creators are desperate, I think they should give 43 a chance.
Jeff has tallied the votes from Group 1, and Rocksroy has been booted from the competition.
Second Tribal Council
Both groups are surprised to discover Rocksroy seated next to Chanelle on the jury. Drea claims she's changed her mind after the past two votes. That two of the four black contestants were eliminated back-to-back is upsetting to her, she says.
If she believes it's a racial issue, Jeff inquires. In her own words, "I think it's unconsciously a little of that." "I see now that I have to play a little harder in the game." A bomb is then dropped on her.
As far as I know, I'll be playing my idol tonight in order to stay in the competition. As long as I'm alive, I'm not going to allow this to happen to anyone else."
Jonathan whispers in Drea's ear as Jeff talks and asks her what she wants to do. The girl wants Tori gone. Tori should write down Drea's name even though Lindsay and Tori are splitting the votes, she tells her.
When Tori tries to converse discreetly with Maryanne, she first responds in a hushed voice before erupting into an angry cry. Everything changed for her as well when she saw two black jurors seated together.
She claims she can't even remember Drea's name. There are three Black persons in a row if I write Drea's name." Isn't it true that Survivor is more than just a game of strategy? On the other hand, the social aspect of the show is all about making connections on a micro level.
This means I'm a part of an issue that is being perpetuated because I'm writing Drea's name. I'm unable to accomplish it. "It's morally wrong for me to record her name."
"As if we're racist," Jonathan claims, which, for the record, has never been spoken. It's simply a game, and then he tells Drea she's "aggressive" (no, no, NO, all of the NO!), but he's actually getting defensive for no reason.
Maryanne tries to explain to him the concept of subconscious bias, which he takes for her insinuating that he is secretly racist, again. As Drea points out, just because you don't agree with how I feel at the moment doesn't mean it's your problem.
"This is my predicament; this is my problem. This is how I had envisioned handling it." Following that, she discusses how, in this game, minorities are frequently the first to be ejected, and how, sadly, the cycle appears to be continuing.
Suddenly, she bursts into tears. As one player put it, "I entered this game understanding that I would have to think about how I speak and act."
As Drea and Maryanne see it, they were able to stay because of the idea that they made it about race. As a result, they're not going to take it any longer than necessary.
This [idol] is a way for people who see me know that I didn't make it another day because of race, Maryanne says. With absolute surety, I can tell you that if Jeff and I don't play our idols tonight, someone will be watching and say, 'They used race. In Survivor, 'nothing is safe.'
"My greatest concern going into this game was that I would see some injustice and do nothing. The fact that Chanelle and Rocksroy were voted out does not make me claim that their dismissal was unfair, but if I allow this pattern to continue, I will be doing an injustice to myself and my experience as a Black woman in the United States of America.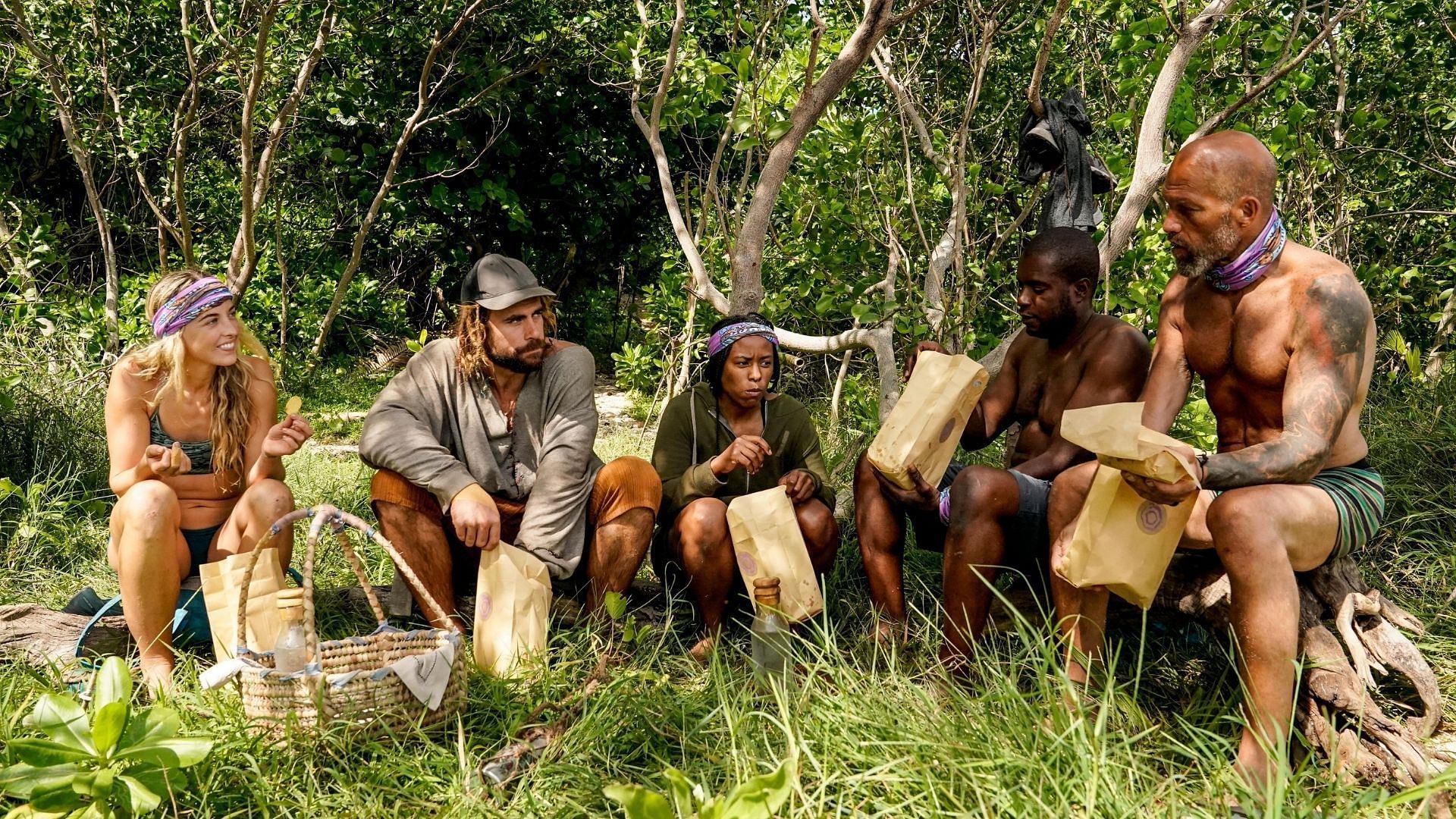 I feel compelled to do so, especially on Survivor, when millions of people will be watching. To make matters even more frustrating, I'm now tasked with incorporating that into my gameplay strategy!
People don't have to bear the weight of that responsibility when they join the action. We all have a 1-in-18 chance of winning a million dollars, but that 1-in-18 can be larger or lower for other people, and that's a bummer," he says.
When it comes to deciding who will lead the tribe, they understandably don't want to go through with the formality of a vote. In Jeff's opinion, they can discuss the vote in front of the fire while remaining seated.
Even though they aren't leaving tonight, Drea and Maryanne hand over their idols to make it official. Tori and Lindsay are the only ones at risk because Jonathan is immune as well.
Everyone is out to get Tori, she claims. Tori has been after Drea since Ika, according to Drea. That's what Jonathan tells me about Tori. Maryanne believes this is the best course of action moving ahead.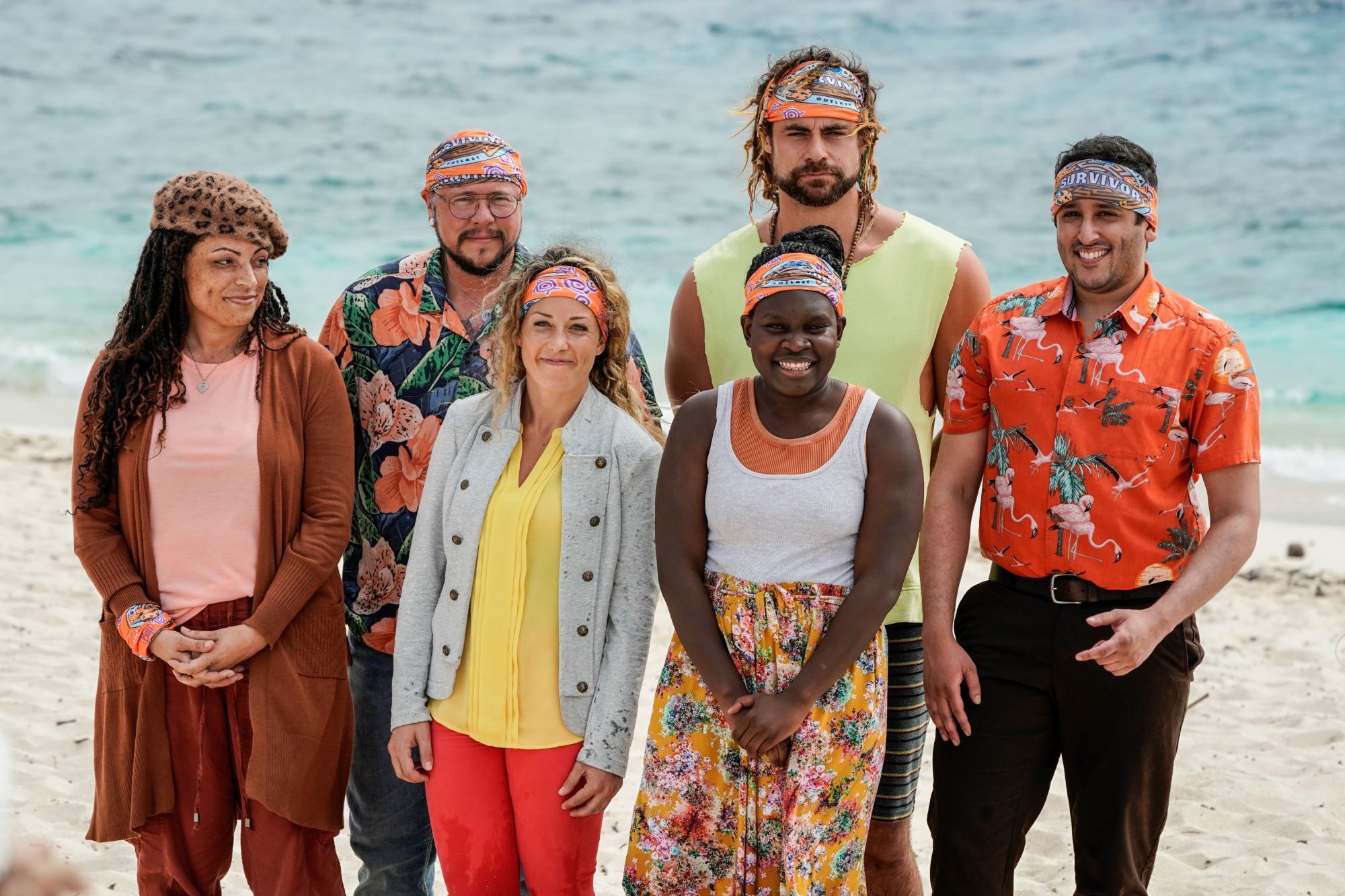 Playing her Shot in the Dark, Tori does just that. Lindsay intends to return to her own Canada as soon as she is assured of her own safety. What do you think about that, though?
If Tori can only use her Shot because of the information she has at her disposal, why shouldn't Lindsay be given the opportunity to try her hand at the Shot in the Dark? This is a circumstance that has never occurred before and is as yet uncertain.
Jeff reads Tori's scroll, and as a result, she becomes the 10th person to depart the game. Hence, my "what-if" questions are quickly dispelled.