Reviews for the second season of The Equalizer are in, and Queen Latifah does an excellent job at rewriting tired procedural dramas.
Time is given to those who need it most by CBS's series
You have to like Queen Latifah's present stage in her career, where she is coasting on a procedural criminal drama and discreetly violating gender, body, and age restrictions that have historically been ascribed to action heroines.
The idea that a character who had already been race-bent in a stale 2014 Denzel Washington picture would be gender-bent was first frustrating.
Although Latifah's vehicle had a strong start, it was evident by the end of the first season that there was something altogether new and reinvigorating about the show.
Even in the second season, it maintains the same feel At the start of Season 2, Robyn McCall (Queen Latifah) is a different person from when we last saw her as a former CIA officer turned justice vigilante, saving the lives of innocent victims of government covert operations and other criminal activities.
Also read: British Teen Sitcom Derry Girls Season 3 Episode 3 Review, It Is Quite Different From The Storyline
Fans of the first season will recall that while her work was kept secret from some people, such as ex-CIA director William Bishop (Chris Noth) and her aunt Viola (Lorraine Toussaint), her cover was completely blown when she had Delilah (Laya DeLeon Hayes).
Delilah's faith in her mother has all but evaporated as their relationship has become increasingly strained.
That means that McCall is considering giving up her duties because of the difficulties she's having at home, which means that a lot of the vulnerable people she prioritizes in her work will be at risk.
As anyone who's seen Bruce Willis, Clint Eastwood, or Liam Neeson movies knows, toying with retirement is how many well-known action hero characters begin a sequel.
Detective Marcus Dante (Tory Kittles) calls McCall for help in discovering the killers of his colleague, and she returns to the scene of the crime.
It has always been a priority for the showrunners Andrew Marlowe and Terri Miller to humanize McCall as a heroine who is both superhuman in some ways — solving every case and occasionally beating up the bad guys — and a single mother who relies on Viola for support in The Equalizer.
Even if Delilah's father is still a mystery (McCall's love life, on the other hand, has not been brought up as an issue to be fixed), her personal life is defined by the fact that she is always there for her daughter, even if she isn't always home to say goodnight.
Even though McCall has a hard time dealing with the times when she isn't present, it's a good sign that she has a conscience about the issue.
It's impossible to discern who she is outside of her duty as a mother. In reality, the main distinguishing characteristics of procedural characters are their occupation and whether or not they have children.
Melody Bayani (Liza Lapira) and Harry Keshegian (Adam Goldberg), a former Air Force sniper who now works as a bar owner and hacker, are good examples of how McCall uses the particular skills of her pals in all of her cases.
Also read: British Drama Series Noughts and Crosses Season 2 Cast, Release Date, Plot & Other Latest Updates!
Even when Harry has an uncharacteristically tragic moment when he considers reentering the world after faking his own death to dodge government eyes, the couple's modest flirtations, humor, and general liveliness stand out against McCall's super serious tone.
Despite the fact that each character in The Equalizer is intriguing to watch, the story's central focus is on restoring justice for those who aren't generally represented in the same light in big-budget action films.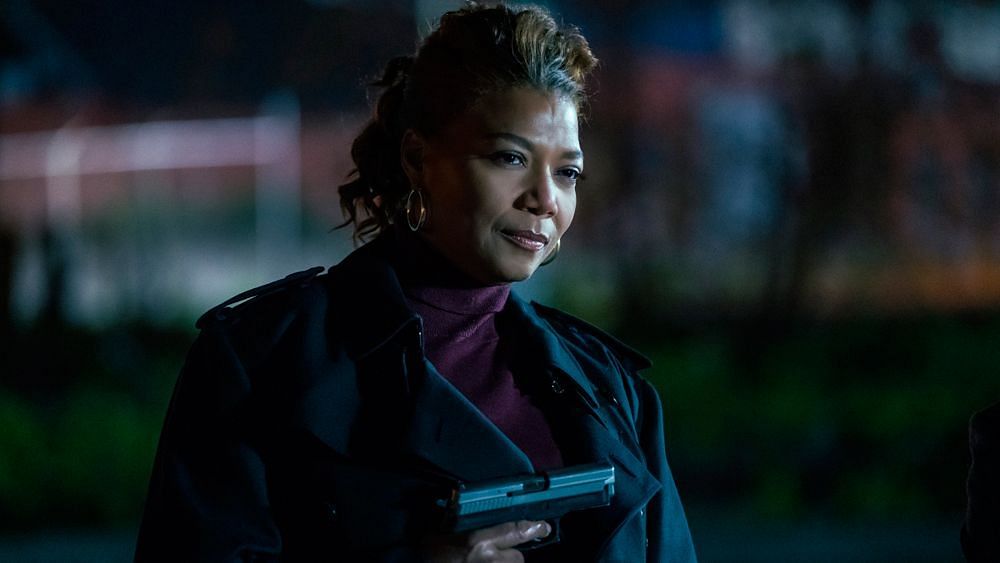 In Season 2, for example, the son of a Saudi diplomat who is openly gay is put at risk of death when his homosexuality is discovered.
The Latina campaign volunteer who was abused by a campaign official in Season 1 tries to take her own life. For all of its amazing action scenes, The Equalizer's ambition to expand beyond the homogenous world of victims and criminals is clear and vital…
A lot is covered in a tight one-hour network format, which includes advertisements. This series is no exception.
It doesn't skimp on any of the characters, and there's never a dull moment. Investing in a series that is continuously eager to try new things, reevaluate genre conventions, and humanize a hero is easy.