The Rookie Season 4 Episode 19 Complete Review
Now we have a possible The Rookie sequel in the works!
A two-episode event, "Simone" serves as a backdoor pilot for the Niecy Nash-Betts led FBI spinoff of The Rookie Season 4 Episode 19. And boy, did it get things started.
For most of the hour, we were getting to know Simone Clark better and better. Do you have any thoughts on her? Would you watch a show about the difficulties she faces as a nearly 50-year-old FBI trainee with a distinct personal style?
They did a good job of balancing everything as a backdoor pilot. Because of the "all hands on deck" attitude to the case, practically all of the other characters were involved. We spent a lot of time with Simone.
There was a sense that this newbie didn't take over everything, but she also had her moments to shine, which was a good thing.
Even though it was obvious how they matched the two and utilized Nolan as the bridge and character to carry the metaphorical torch, Simone got the opportunity to interact with more than just Fillion's Nolan.
The chemistry between Nash-Betts and Fillion was passable. She did a lot of the heavy lifting in convincing us to care about this character, despite all the other things going on.
Also read: Apex Legends Season 13 Release Date, Trailer & New Characters Other Latest Updates
A lot of information was squeezed into the hour, making it feel like it went on forever.
Simone is an extrovert with a big heart who can't help but be herself. Her desire to join the FBI was fueled by her own personal experiences and connections.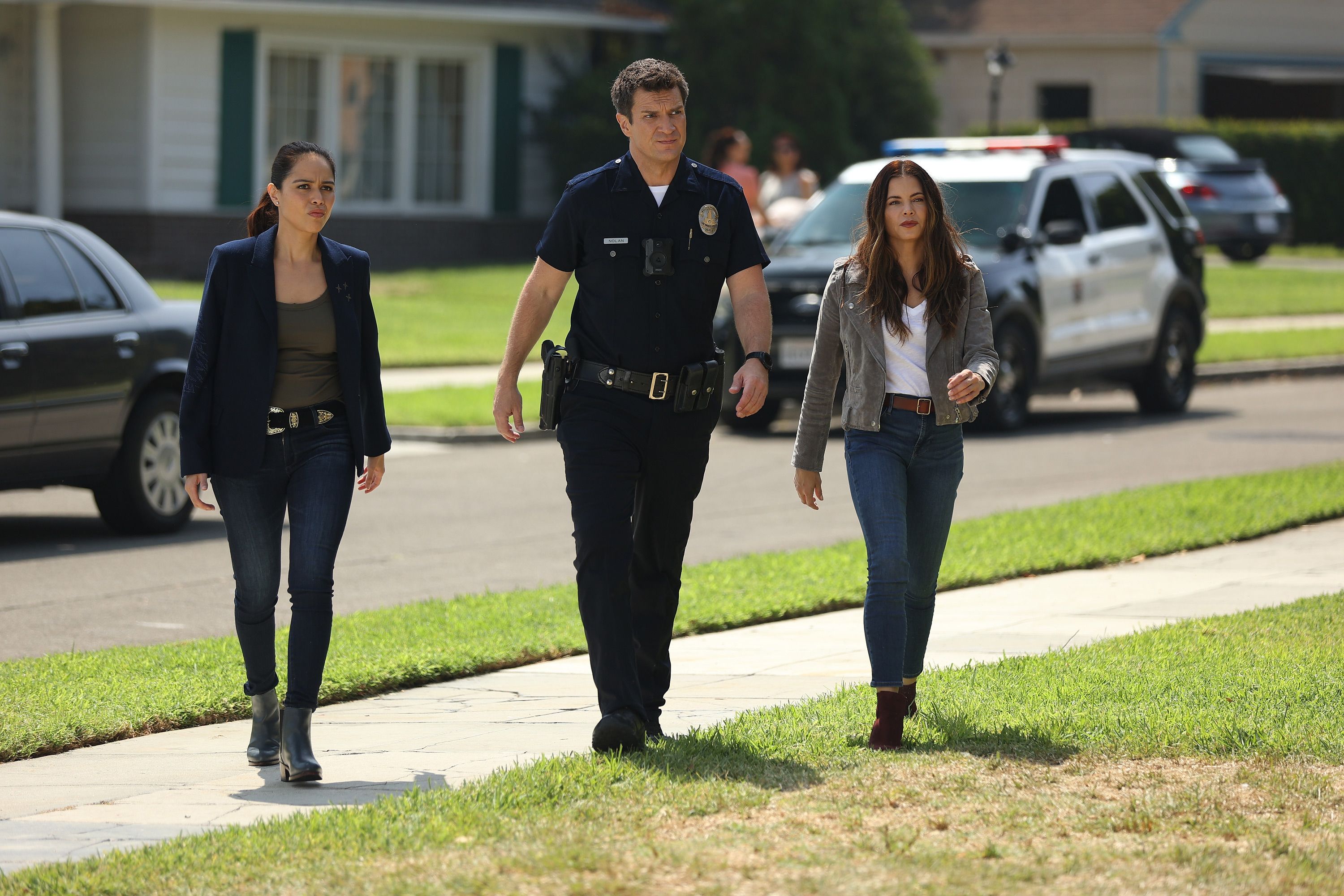 She was raised by a talented musician father who was unfairly imprisoned for many years. Since they were the ones who brought him home, she held the FBI in high regard.
As a result of anything like that, she became determined to make an impact on the world. Although her father, an activist and staunch anti-law enforcement advocate, feels strongly about the issue, Simone believes that the greatest way to affect change is to work within the system itself.
Simone's character and gumption are revealed in a short period of time. As a Black woman in a controversial industry at the time, it raises an interesting conundrum for her to consider.
We discover that Simone is a service-oriented, empathetic, and genuine person who wants to make a positive impact in the lives of others. Additionally, her former work as a guidance counsellor has had an impact on her current work.
After all, her inherent ability to read people, maternal instincts, and sympathetic human abilities provided her an advantage over behavioral analysts and profilers during the hour-long investigation.
Using a terrorist attack plot to unite these two worlds was the finest and most predictable way to do so. Despite this, some of the incidents that occurred there were extremely staged.
The team finding Zeke's prints and somehow surmising that his former guidance counselor, who happens to be in the FBI academy, would be instrumental in catching him, was as far-fetched as it gets.
Simone was flown from Quantico to LA in a helicopter, and she was promptly fired after she dared speak up during the meeting.
Why did they bring her there in the first place remains a mystery. They spent the rest of the hour exaggerating the Feds' dismissiveness and discouragement of Simone's efforts.
Their disregard for her when it became clear that she had some value was childish, unprofessional, and stupid.
When it came to halting a terrorist assault, it was ridiculous that they took the time to grind Simone down or ship her back to the Academy.
Simone's ability to hunt down Zeke and get him to talk opened up the investigation and provided them with a lead on the genuine terrorist since Nolan recognized something in her and sought her assistance.
Also read: Warzone Season 3 Release Date, Cast, Trailer And Everything you want to Know
The return of Yuriy Sardarov, who played the mysterious Russian terrorist in Chicago Fire, was a welcome sight, even if his character had CIA connections and is a shadowy figure.
As the scarred man, he's suitably dark and mysterious. They can't catch him since he's such a slick operator.
He abused Zeke, and if he hadn't escaped, he would have been murdered by the terrorist. Because he built and handed the man detonators, his life is in jeopardy and he could be imprisoned for the rest of his life.
While he was able to get what he needed from a fellow soldier at the army post, he nevertheless killed the man's husband. Isn't the terrorist ruthless?
The seemingly endless list of things Bailey does serves as a side note. When she arrived at the base dressed in fatigues, cleaning the room with her army companions and searching for the terrorist, did anyone else roll their eyes or scoff in disbelief?
The Bailey saga continues to be absurd! What exactly does she not do? A Ken doll boyfriend, his ideal mansion, and a myriad of jobs and titles make her a veritable powerhouse in the series.
Back to the matter at hand. No matter how many federal agents and local law enforcement officers are assigned to the case, the terrorist will always be one step ahead of them.
It doesn't matter if they want to admit it or not, Simone has been their greatest asset.
The fact that she was so good at what she did occasionally put other characters in a bad light and made the FBI look inept.
Furthermore, part of the content was predicable.
Also read: Television Series Voltron Season 9 ,Cast, Plot, Release Date, and More Updates
Because Harper and Angela have such good chemistry and are usually amusing, seeing them on screen together was a real pleasure for fans of the show. They talked up the Meadows call as a classic example.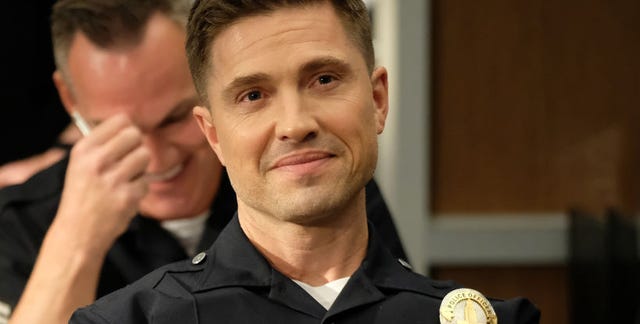 That Meadows' case was far more serious than a deluded man who claimed he saw an alien was clear from the start. That his condition would coincide with the main terrorist plot was obvious.
When they indicated that he was a professor of urban planning and that the extraterrestrial grabbed only his traffic statistics, they told us all we needed to know.
One could reasonably assume that whomever detonated the bomb outside the restaurant where Nolan and Chen had eaten and narrowly escaped death was testing something or knocking out the grid in preparation for something greater.
When Harper and Angela, two of the show's most talented characters, took so long to piece together the Meadows event and link it to the all hands on deck terrorist threat, it was shocking.
So Simone, the ex-guidance counsellor, definitely wasn't necessary in this case, as both ladies have experience with delusional and mentally ill people.
As soon as Meadows revealed that the extraterrestrial had changed into a white male with scars and a Russian accent, Simone knew exactly what was going on.
You know, I don't see why that didn't come up sooner.
After that moment, Simone eventually convinced her supervisor to allow her to join the task force, which was her goal all along.
As a result, Simone had to be made aware of the fact that, despite Casey's jaded, dismal advice, she is to be part of a boy's club.
After she joined the team, we'll get to see more of her abilities as they hunt for the terrorist and try to prevent any of the five explosives from going off in Los Angeles.
If that's the case, I expect her to use her skills as a guidance counsellor to speed about town in search of suspects. While that's nothing to be sneezed at, that field has been regarded as if it were a divine ability to connect with others along the road.
Also read: Netflix's Official Series Fate Season 1 Release Date, Cast, Trailer and More Updates
Simone's unconventional approach can open the eyes of her coworkers to the value she brings to the table.
To make Simone a likeable character, Niecy Nash-Betts works hard. If it's something that works, we'll need to spend more time with her.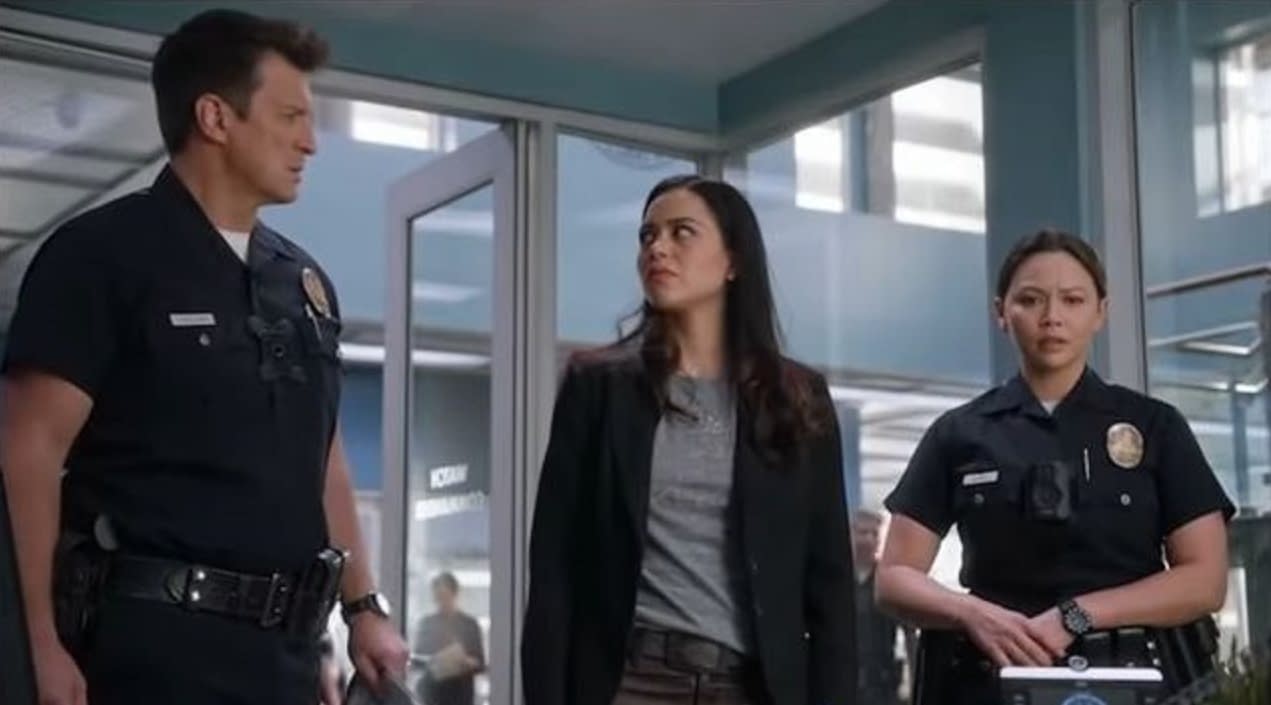 Characters like Matt, her supervisor, and Casey, her coworker, fall short and are bland and uninteresting. In the few instances where Matt was fascinating, it was mostly because of his interactions with Grey.
It didn't help that Casey resembled Good Girls' undercover FBI agent with no personality, Casey.
We'll have to see whether they can keep it up in the second half after they've established some momentum in the first.
Now it's your turn, Rookie Supporters!
What do you think about Simone's appearance? The offshoot might pique your attention. Below, please share your thoughts.
The Rookie can be seen on TV Fanatic right now.