Ian David Karslake Watkins (born July 30, 1977) is a former singer, composer, and musician who was convicted of sex offenses in Wales. As the co-founder, lead vocalist, and lyricist of the rock band Lostprophets, he rose to popularity.
He was sentenced to 29 years in jail in 2013 for many sexual offenses, including sexual assault of young children and babies, a term that was later increased by 10 months after he was found guilty of having a cellphone in prison. Shortly after, the Lostprophets disbanded, and the remaining members formed No Devotion, with American singer Geoff Rickly replacing Watkins.
Lostprophets' Ian Watkins Received a 35-Year Sentence for Child Sex Offenses
Watkins, 36, of Pontypridd, pleaded guilty to 13 child sex offenses at Cardiff Crown Court last month. His two co-defendants, the mothers of the children he assaulted, were sentenced to 14 and 17 years in prison, respectively. Mr. Justice Royce, who sentenced the three, said the case "broke new ground" and "plunged into new depths of depravity." Watkins was sentenced to 29 years in jail plus six years on probation, but after serving two-thirds of his sentence, he will be eligible for parole.
He was jailed with the two moms known as Woman A and Woman B, both of whom pled guilty to charges of child abuse. Woman A received a 14-year term, while Woman B received a 17-year sentence. Watkins acknowledged attempting to rape and sexually assault a kid under the age of 13, but not to rape. He also agreed to three counts of child sexual assault, seven counts of taking, creating, or possessing indecent photos of minors, and one count of possessing an extreme pornographic image involving a sex act on an animal.
Read More: Louie Louie Lyrics Controversy- Remember when Indiana Teenagers Tipped Off the FBI About Lewd 'Louie Louie' Lyrics
"Those who have attended in these courts over many years, see here, a vast number of awful cases," Mr. Justice Royce remarked after sentencing. "This case is groundbreaking. Shock, revulsion, and incredulity will overtake any good person." He went on to say that it was a "typical situation" where the evidence was "so overwhelming" that no credit should be given. Watkins had a "corrupting influence," according to the judge, and had exhibited a "total lack of remorse." Watkins, he added, constituted a serious threat to the public, particularly ladies with little children.
"What you were both doing is both terrible and unfathomable," he informed Woman A, and he told Woman B that her child was not a human being. Watkins "belatedly realized the seriousness of what happened" and was "truly, deeply sorry," said defending barrister Sally O'Neill QC earlier on Wednesday. She told the court that when he was 30 years old, he developed an "obsession" with videos of himself having sex and became addicted to narcotics.
Watkins had no recollection of the incident involving Woman A and her son, in which he acknowledged attempting to rape a baby, she claimed. "He could not believe he had done that since he had no memory," she explained, adding that he had now "confronted reality" about what he had done.
The court heard that while on remand, Watkins was placed on a 15-minute suicide watch. Woman A's lawyer, Jonathan Fuller QC, said she felt real regret and was devastated by her actions. Woman B's lawyer, Christine Laing QC, said she was plainly contrite for her actions and that the loss of her child was her punishment.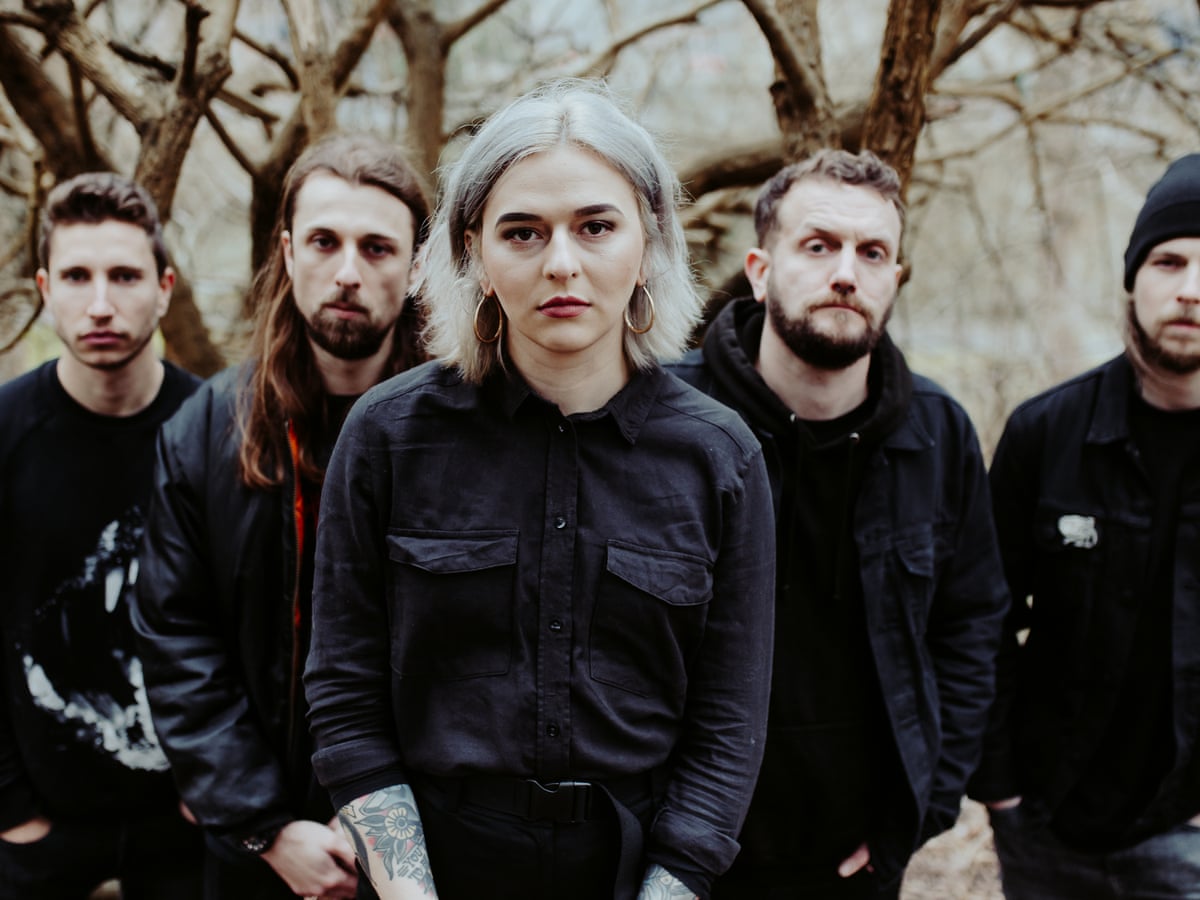 Meanwhile, South Wales Police are looking into whether Watkins committed any other crimes in Germany or America, and the IPCC has stated that it is looking into three police forces in connection with the matter.
Welsh Band Attack! Attack! on Guitar Hero's Controversial Edition
AFTER BEING CHOSEN to appear in a new computer game, a little-known Welsh band has found themselves at the center of an international rock 'n' roll dispute. After winning a competition, the South Wales-based rock band Attack! Attack! had a track included in the newest version of Guitar Hero.
Players use a synthetic guitar to play lead, bass, and rhythm guitar throughout a variety of rock and pop anthems, which are depicted by virtual renditions of band members in the game, which has sold more than 25 million copies worldwide. It has raked in $2 billion in revenue and counts Simon Cowell among its famous supporters.
Pixie Lott, a teenage pop artist, debuted the latest version, Guitar Hero 5, in the United Kingdom. Attack! Attack!, comprised of frontman Neil Starr of Caerphilly, drummer Mike Griffiths of Aberdare, guitarist Ryan Day of Aberdare, and bassist Will Davies of Tongwynlais, won a competition to have their song You and Me featured in the video game.
However, the most recent version of the game has aroused debate all week. The game's debut has enraged Courtney Love, the widow of late Nirvana frontman Kurt Cobain, whose digital likeness – known as an avatar – is employed in the game.
Despite Activision's assurances that the firm obtained permission from the grunge rock star's estate, Love has stated on her Twitter account that she intends to sue. "Let alone this avatar," she continued, Cobain would have despised the game.
Guitar Hero 5 hasn't hit the appropriate chords with Nirvana's surviving members. In a joint statement released last week, Krist Novoselic and Dave Grohl expressed their "dismay and disappointment" that a Cobain avatar might be utilized to perform songs by other musicians.
Read More: Who Is David Dobrik Girlfriend 2022? Check All the Latest Updates on His Relationships!
"We were aware of Kurt's image being utilized with two Nirvana songs, but we were unaware that gamers could unlock the character," they explained.n"This function allows the player to utilize the character with whatever type of tune they desire. We strongly urge Activision to do the right thing and're-lock' Kurt's persona so that this does not happen again."
"Guitar Hero received the appropriate licensing rights from the Cobain estate in a legal agreement signed by Courtney Love to utilize Kurt Cobain's likeness as a fully playable character in Guitar Hero 5," Activision stated in a statement yesterday.
To Know More Latest Updates You Can Visit Our Official Website: Techstry