A shattered character named Clay Calloway was introduced in the eagerly anticipated Sing sequel, and we couldn't help but love and sympathize with him. Buster Moon and his band of singers strive to win over entertainment tycoon Jimmy Crystal at the beginning of Sing 2. The gang expects Jimmy to get them a gig in Redshore City, but they fall short of the businessman's expectations.
Nick Kroll's character Gunter makes the desperate suggestion that they stage a musical with songs by Clay Calloway in order to rescue their candidacy. Jimmy approves it, assuming that the long-lost Clay will show up on the scene.
The trio has to persuade hermit Clay Calloway to come out of retirement and resume singing if they want to maintain their position in Redshore city.
What Is Sing 2 About?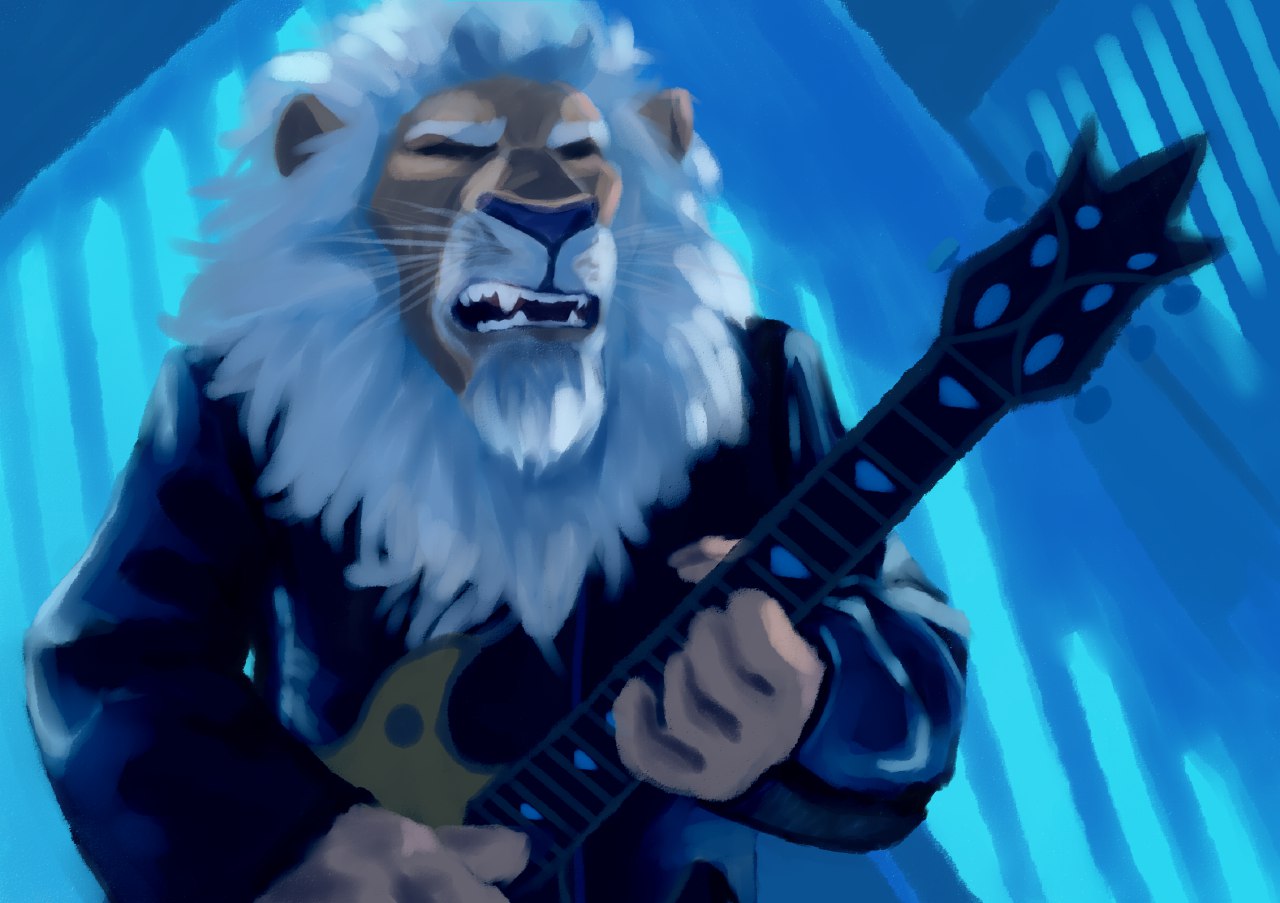 The story of Sing 2 continues directly from the events of the first movie. Buster Moon, a dedicated singer, is aiming to put on a performance in Redshore City to impress a major music and entertainment producer. Even though they've never met him, they guarantee that they can convince reclusive rocker Clay Calloway to join them on stage!
All of our favorite actors, such as Reese Witherspoon, Tori Kelly, Nick Kroll, and many others, have made a comeback. Letitia Wright, Pharrell, Bobby Cannavale, and other new voices are also added to the mix.
Read More: Who Is Evelyn Hugo Based On? The Actresses that Inspired Her Character
Clay Calloway is based on legendary American singer Cab Calloway
Sing 2's Clay Calloway, according to
IMDB,
is a tribute to real-life singer Cab Calloway. Due to their names being similar, many fans have been able to recognize this reference.
American jazz vocalist Cab Calloway was born in Rochester, New York, on December 25, 1907, and passed away in 1994 at the age of 86.
Calloway was well-known for his peculiar dance techniques and for regularly appearing at the Cotton Club in Harlem. He had a significant role in the jazz and vaudeville fusion known as swing.
He frequently appeared at the front of some of the most well-liked dance bands of the 1930s and 1940s while scatting.
In addition, he was the first musician of African descent to sell one million recordings.
Clay Calloway's singing is very different from Cab Calloway's, though. The voice of Clay Calloway in Sing 2 belongs to none other than Bono of U2!
The duet of the U2 song I Still Haven't Found What I'm Looking For between Ash (Scarlett Johansson) and Cab (Bono) in the second movie is one of its most memorable scenes.
Read More: Who Is Bo Jack Horseman Based on The Disturbing Real-Life Origin of The Series?
The Lead Singer of U2 Bono Agreed to Play Clay's Character Because He Could Relate to His Sorrow.
U2's Bono is the well-known voice behind Clay Calloway. Although Bono was the rock star's initial choice to play Calloway, director Garth Jennings stated he was confident the actor would decline his offer. Jennings stated to the Irish Examiner:
"We had some character designs and a storyline, but we weren't expecting to hear anything. Or, if we did, we would just say, "We appreciate your interest, but I'm afraid Bono's really busy with 10 billion things right now.'"
Jennings was so delighted to receive the news that Bono would call him back. It turns out that Bono was a huge admirer of the movie because of the way it was told and the variety of music.
Garth stated, "It was the most exuberant, invigorating 45 minutes you could want to have with anyone, let alone someone you'd like to have a part in your picture."
Read More: Where Is Casey Anthony Now? What Happened to Her After Daughter?
In addition to enjoying the endeavor as a whole, Bono connected with his character's sorrow. After his wife passed away, Clay Calloway ceased singing. Garth went on:
"He [Bono] talked a lot about grief, the role it's played in his life, and how, in his situation, it's kind of where his voice comes from, even though in the case of this guy, it's the reason he's lost his singing voice. He merely lacks the motivation to sing these days. He no longer has it. He spoke extensively about the meaning of music.
Bono told Rolling Stone that Clay Calloway was a fascinating figure.
The fact that one of Clay's comments to Garth was included in the movie, according to Bono, helped develop his character. Continued Bono:
"Garth Jennings questioned me about singing and its origins. I startled both myself and him by responding with a quote from the movie, "Some people sing for a living, some people sing to survive.
Read More: Where Is Casey Anthony Now? What Happened to Her After Daughter?
Fans go crazy for Clay on social media
Fans are overjoyed to see their favorite actors reprising their roles in major motion pictures, but many of them have a sweet spot for the new character Clay Calloway.
It is obvious that Bono's performance had a significant impact on viewers all over the world.
Conclusion
The main character of Sing 2 and an elderly lion named Clay Calloway is a legendary former rock singer. He has a legendary musician as his voice. Clay Calloway is the name of Bono's persona as a tribute to the real-life artist Cab Calloway. The masks of Snowball from The Secret Life of Pets are what Big Daddy (Peter Serafinowicz) and his crew use to conceal their identities (2016).