Season 4 of Young Justice has just premiered With Thirteen Aquaman Characters
Several Aquaman characters from the comics were introduced in the first three episodes of the second season of Young Justice.
Warning: Spoilers for the first three episodes of Young Justice season 4, part 2 follows:
A number of characters associated with Aquaman and the DC Comics version of Atlantis were first brought to the Earth-16 setting in the first three episodes of Young Justice's second half of season 4.
In the comic books, some of these characters made cameo appearances, but this is their first animated outing. As is common with Young Justice's cameos, some of these figures are likewise obscure.
When Kaldur'ahm, then known as Aqualad, took on the role of Aquaman and joined the Justice League, the fourth main story arc of Young Justice season 4 revolved around him.
After focusing on Zatanna for three episodes, we see Earth's repercussions from another angle because of Chaos Lord Child's attacks on Earth.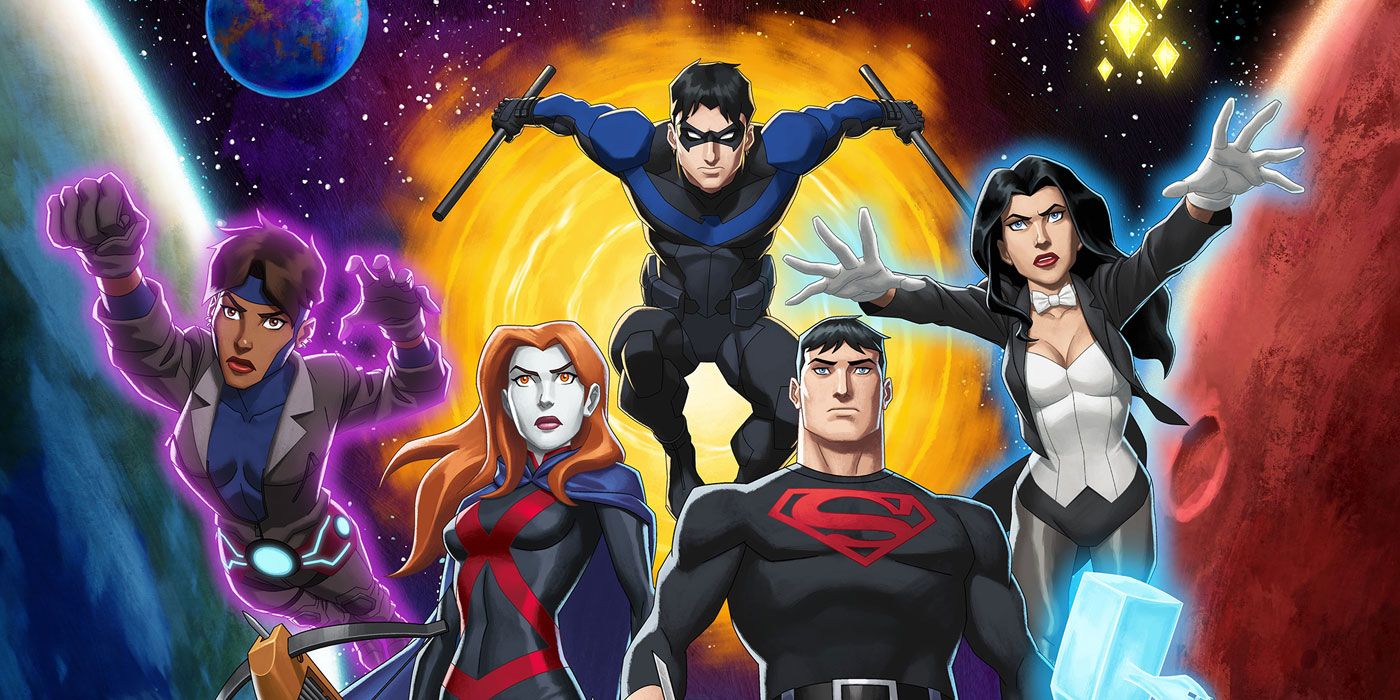 An epic battle between the heroes of Atlantis and a flesh-eating wave of red water ensues as a result of this.
Episodes are set in a peace conference between the various Atlantean kingdoms, and the focus is on political issues in Atlantis despite the strong action.
Despite this strong action. Several DC Comics characters are introduced as a result of this. Most of them have ties to Aquaman, while some were first introduced to the underwater realm later on.
Also read: Jujutsu Kaisen Season 2: Release Date, Cast, Plot And All Latest News
Arion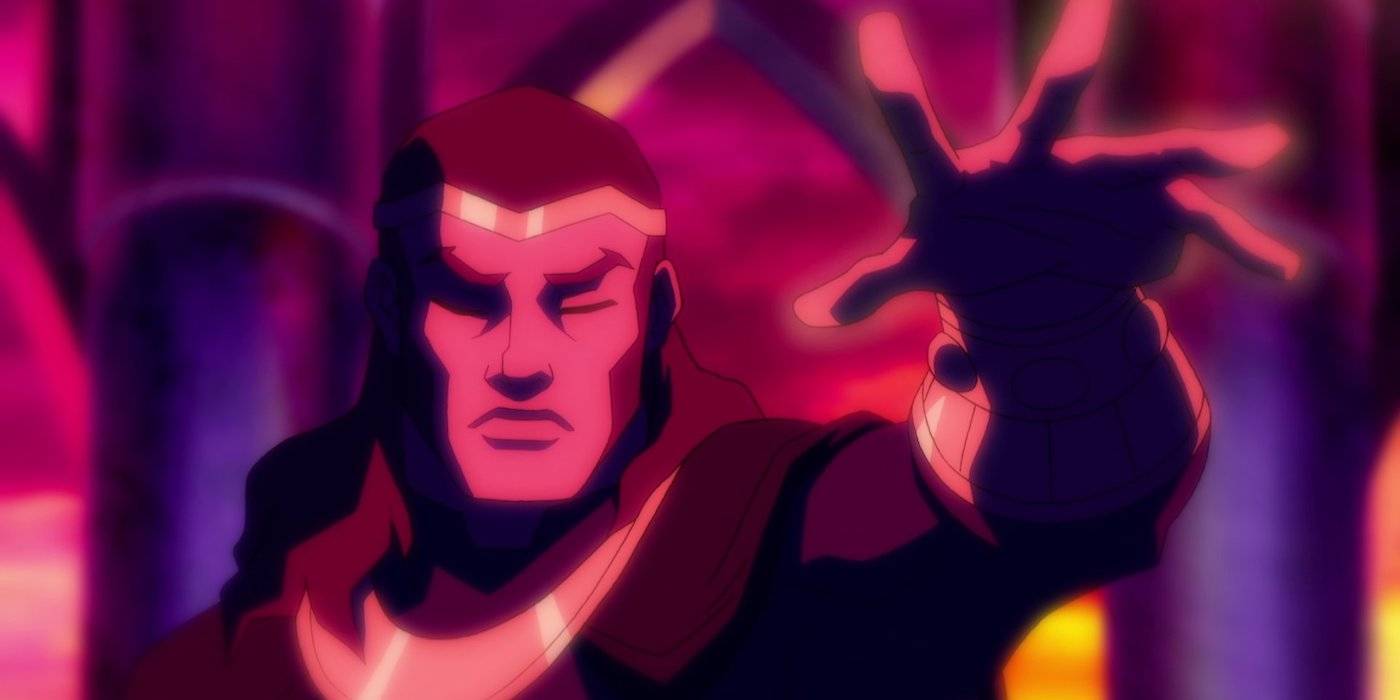 Young Justice season 4 part 2's debut revolves around an Atlantean prophecy, akin to the legend of Ruler Arthur, about the rise of a genuine king of Atlantis and a mystic hero who will save Atlantis from its darkest hour.
Even though he initially refuses, the hero eventually reveals himself to be none other than Arion, the first ruler of Atlantis.
It's the first time we see Arion outside of the flashbacks revealing the history of Vandal Savage and his role in the sinking of Atlantis, which he failed to prevent to his eternal humiliation, in Young Justice season 4.
Danuuth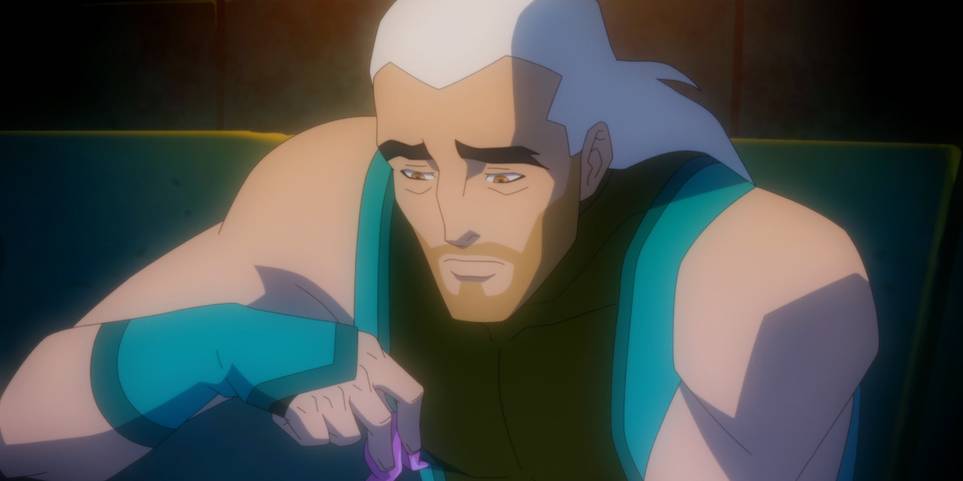 One of Ocean Master's many attempts to topple King Orin and Queen Mera, Dannuth betrayed his station as a member of the royal guard of Atlantis. He previously appeared in the Young Justice tie-in comic, which is why this is Dannuth's first appearance in the animated series.
Garn Daanuth, Arion's archenemy and identical twin brother in the comics, is said to be the inspiration for Danuuth, according to showrunner Greg Weisman. Dannuth is said to be a direct descendant of Garn Daanuth as well, according to legend.
Also read: Stay Close Netflix Season 2 Released Date, Cast, Plot, Trailer, and Many More You Need to Know
Ondine
An Atlantean army commander and minister of security, Ondine is introduced by King Orin. Odine first appeared in Aquaman Vol. 8 #27, where she played a very different but no less heroic role. She was a spy for the Widowhood faction, which supported Mera's bid to become Queen of Atlantis in that plot.
Lori Lemaris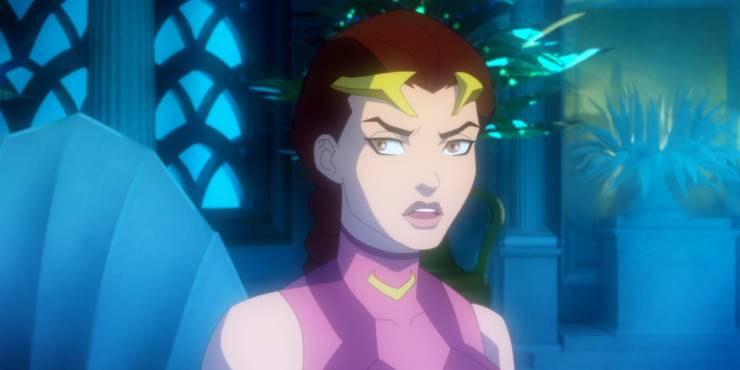 Known as the "General of Neptunos," Lori Lemaris represents the Atlantean city-state in charge of the Indian Ocean at the peace conference. Lori Lemaris has the lower body of a classical mermaid.
While attending Metropolis University with Clark Kent, Lori Lemaris hid her mermaid identity with a wheelchair and blanket in the Superman comics.
Sadly, their romance came to an end when they agreed that Lori could only spend so much time away from the water before they had to call it quits.
Also read: Will There Be a Season 9 of Wentworth ? Everything You Need to Know about!
Ronal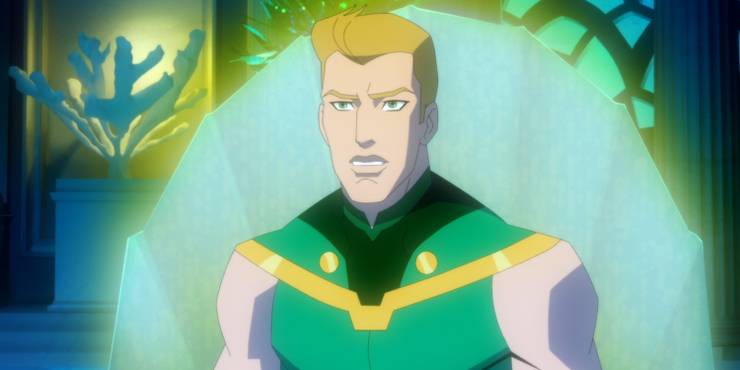 At the peace conference, Ronal is introduced as the delegate from Crastinus, an Atlantean city-state located in the Arctic Ocean. As one of numerous young Atlanteans recruited by the treacherous Prince Orm into a racist gang, Ronal makes his first animated appearance in Young Justice season 4, episode 14, "Nautical Twilight."
Forgivable crimes he had previously committed were pardoned after joining the fight against Ocean Master. Ronal was a merman who married Lori Lemaris, a mermaid, in the comics.
Topo
Prime Minister of Lemuria, an Atlantean city-state in the North Pacific Ocean, Topo is a modest and soft-spoken figure. Topo was the name of Aquaman's octopus friend in the classic Aquaman comics. Cthulhu's octopus-headed older god Cthulhu has been shown as an anthropomorphic squid-man in contemporary comics, notably the Young Justice tie-in book.
King Nanaue Sha'ark
Over the course of his comic book and film career, King Shark has gone through a similar number of incarnations as Superboy has.
The first time the DC villain King Shark faced off against the Superboy, it was in a comic book published in 1994. One theory held that King Shark was the result of a failed research experiment or a hyper-evolved creature.
It came to be known that he is, in fact, the offspring of an ancient shark deity, but that hasn't stopped him from being shown as either a bumbling brute or a shrewd criminal lord, like in the most current Aquaman comics.
Also read: Violet Evergarden Season 2 Cast, Plot, and Release Date and More Updates
Minkis
Young Justice season 4, episode 14, "Nautical Twilight" has Minkis as a waitress at the algae bar Kaldur, Wyynde, and Delphis visit after the first day of the peace conference.
It appears that Wyynde is a regular client and great tipper, based on her warm response. Atlantean girl Minkis, who was saved by Aquaman in Aquaman Vol. 4 #3, shares the same name as Minkis.
Rodunn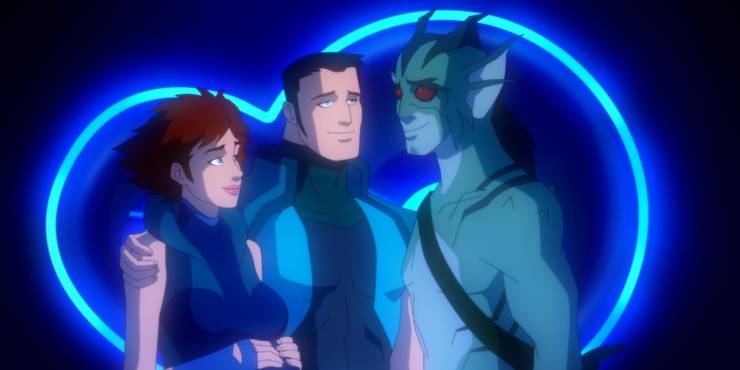 With La'gaan and Coral of Neptunos, Rodunn is part of an Atlantean royal guard polygamous marriage.
Atlantean royal guard Captain Rodunn was in charge of overseeing the execution of Arthur Curry's Aquaman after he was found guilty and dethroned in the 1994 comic book series Aquaman.
After Rodunn escaped, he made it his personal mission to take down the former king, but after Aquaman rescued his life, he became once again his dedicated servant.
Blubber
Young Justice season 4, episode 15, "Ebb Tide" features a whale-man named Blubber, who is both intelligent and slow-moving.
However, he had appeared in the Young Justice tie-in comics in issue #14 and issue #15 before making his debut in the animated series.
They were known as the Landlubbers because of their appreciation of the surface world's culture.
He is based on a character from the 1994 Aquaman series, Lagoon Boy and the mermaid Sheeva.
Also read: Season 5 of Chilling Adventures of Sabrina: Date, Story, and Updates
M'chiste
M'chiste is another one of Prince Orm's henchmen who wields a mace in place of his severed hand. First seen on screen in Young Justice season 4 episode 16 "Emergency Dive," he first debuted in the Young Justice tie-in comic issue #14.
There is a strange similarity between him and Machiste, a heroic figure from Warlord, which has no link to the mythology of Atlantis or Aquaman beyond Arion making his debut as the star of a backup feature in Warlord, starting with Warlord #55.
King Ryus Nereus of the Xebel
Dolph Lundgren, who previously portrayed King Ryus Nereus in the DC Extended Universe film Aquaman and will reprise the role in the upcoming sequel Aquaman and the Lost Kingdom, is the best-known actor to play the character.
When they were imprisoned in the prison dimension Xebel, the Ryus family dispatched Mera to kill the King of Atlantis, whom they believed had been responsible for their incarceration.
As a result, he and his big intentions were scuppered by the fact that the newly crowned King Orin was far from the autocrat he had prepared his daughter to anticipate.
Earth-16's King Ryus is the most outspoken critic of the reign of the former Aquaman, and he has apparently done everything short of outright war to undermine his authority.
Also read: Toilet-Bound  Hanako-kun Season 2: Release Date, Trailer, Plot Summary
Chian
To ease Arion's fears that he is merely increasing the tension between King Orin and King Ryus Nereus at the royal palace in Young Justice season 4, episode 16, "Emergency Dive," Chian, an attendant, listens to his concerns.
Chian later aids Arion in escaping the palace, so that he might intervene in the riots that are taking place in his honor.
Chian first featured in the Young Justice tie-in comic in issue #14 as one of Ocean Master's hate gang recruits.
She is based on Lady Chian, who originally appeared in the Arion, Lord of Atlantis trilogy as Arion's travelling companion and eventually his wife.